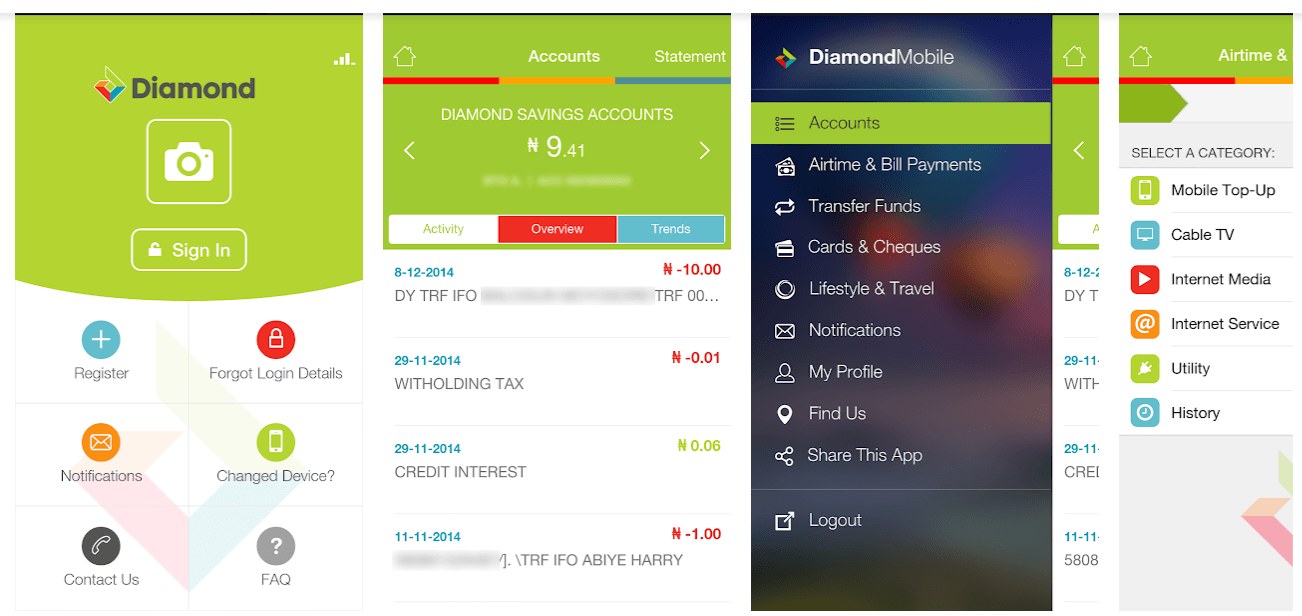 Diamond Bank Mobile App Download for Android and iOS
This post provides the guidelines on how you can download the Diamond Bank mobile app and how you register and start using it to carry out transactions.
Diamond Bank is a popular figure in the Nigeria financial sector. This was before the recent merger they had with Access Bank. In December 2018, the multinational financial service provider was acquired by Access Bank PLC. The move was later announced during the first half of 2019. Both banks believe this merger will create the largest retail bank for customers in Nigeria and Africa at large.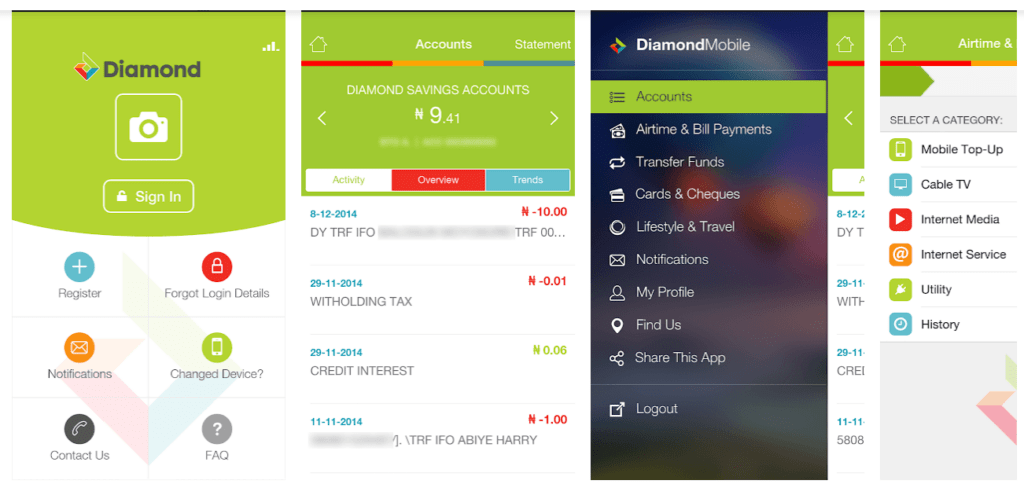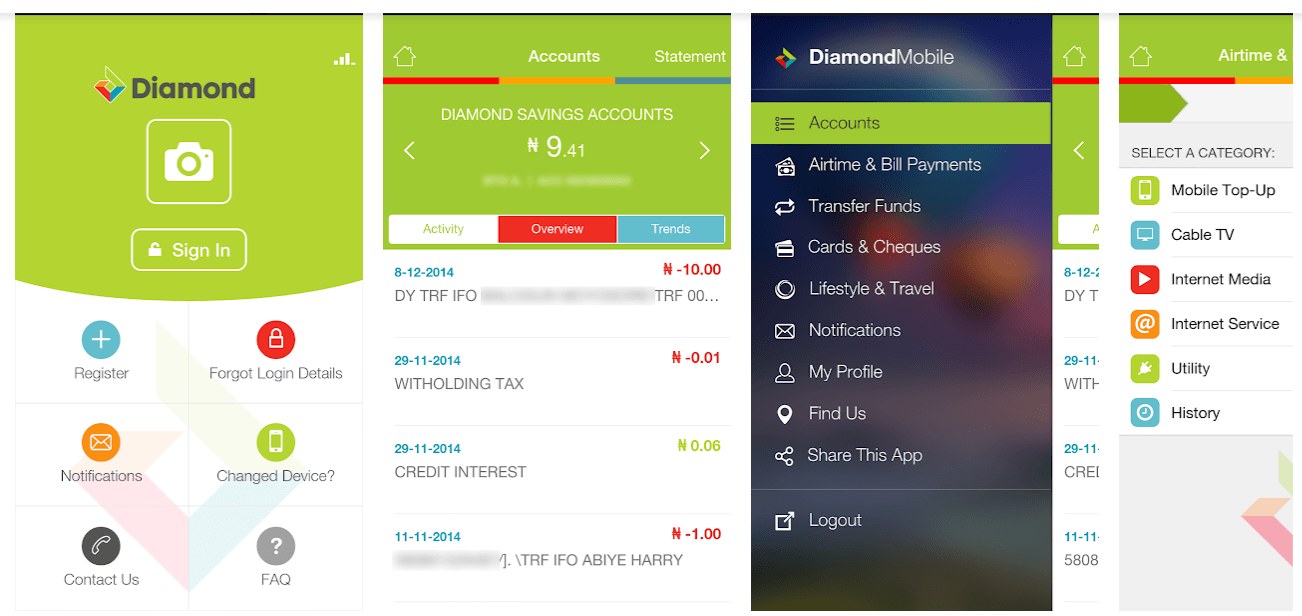 Despite the merger, Diamond bank customers can still operate and carry out transactions using the bank mobile app. If you're a customer and yet to download the mobile banking app, stay with me and I will show you how to download Diamond Bank Mobile Banking App below. This app is innovative and allows customers to conduct their business from the comfort of their homes in a secure, convenient and fast way. Without further ado, let's get straight to it.
Features of Diamond Bank Mobile App
Airtime Top-up and Bill payments
Switch on/Off Debit cards
Credit card repayments
Diamond Money Transfer
Search, book and Pay for International and Local flights
Foreign currency transfer within and outside the country
Account statement request
Blackberry BIS Subscription
Cheque services (Stop or confirm cheque and New cheque request)
Maintain/Manage beneficiaries for Bills Payment and Funds Transfer
Konga Wallet Top-up
Events and Movie Tickets Purchase (Movie preview also available)
Funds Transfer within and outside Diamond Bank
View your Bank Verification Number
Link your Bank Verification Number to other accounts
Maintain your preferred limit for Funds Transfers to other accounts.
Request for lost or damaged Debit Cards

Activate/Deactivate your account for cardless withdrawals on our ATMs
Funds transfer to BETA accounts
Chat directly with the Contact Center 24/7
How to Download Diamond Bank Mobile App on Android and iOS
Visit Google playstore or Apple's app store, depending on your smartphone.
In the search box, type in "Diamond Bank Mobile App"
Click, download and install the mobile app
How to Register on Diamond Bank Mobile Banking App
Open the App and select 'Register'. Then accept the terms & conditions
Enter your 16-Digit debit card number or diamond online user ID, and any of your account numbers.
The registered phone number on that account will receive a 4-digit registration code.
Enter the diamond online user ID and/or registration code and click submit.
Choose a password, which is not less than 6 characters and confirm it
Then choose a 4-digit PIN that will be used for transactions, confirm the PIN.
Click on submit and you have successfully registered on the Diamond Bank Mobile App
If you're using the Diamond Bank Mobile App on a fingerprint enabled smartphone, you can use your fingerprint to sign in at any time. Just open the app, click on the Touch ID sign-in feature and place your finger on the fingerprint reader of your smartphone. I find this feature to be a lot faster when signing in that the traditional password sign-in.
Diamond Bank Customer Care Support
You can contact Diamond contact center, which is available 24/7 for more information or inquiry. Call them on 07003000000, send an SMS to 30811 or send an email to enquiries@diamondbank.com.