Have you been longing to know about the top fashion schools in Port-Harcourt? This article is the amazing guide for you. So, relax as you get enlightened.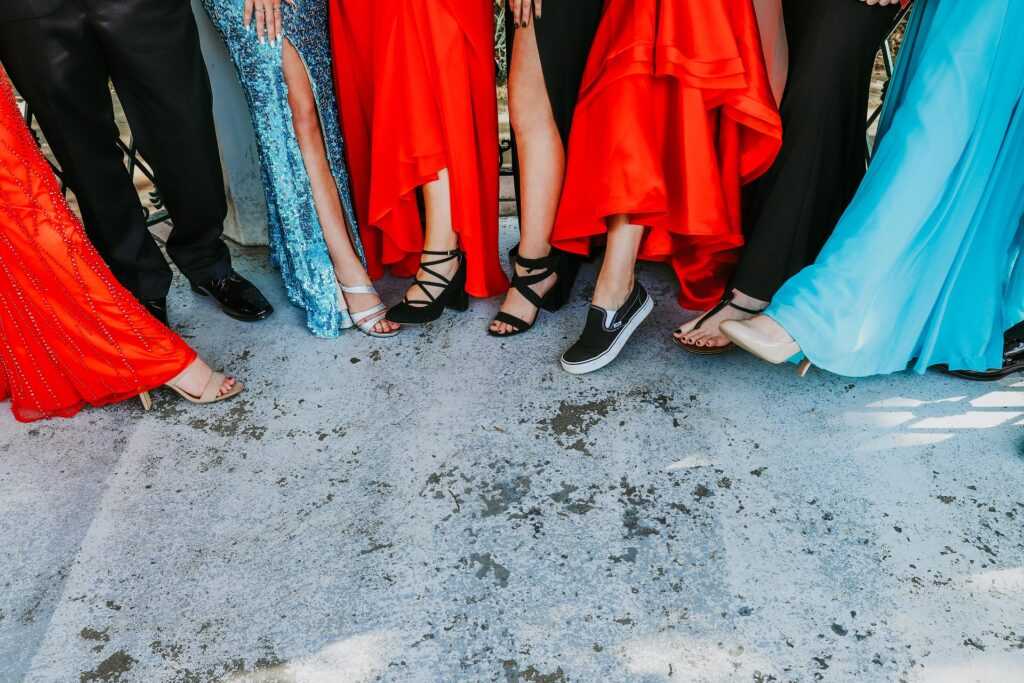 Fashion is now a global phenomenon with its presence everywhere.  Due to the fact that every individual wears an outfit to either cover their body or for beautification purposes. This has led to the strong growth of fashion in every part of the world. Fashion can even be related to events, cultural backgrounds and other specific importance. In Nigeria,  fashion plays a major role in displaying a particular cultural background. For instance, Yoruba people tend to wear a particular outfit called Iro and Buba to display their cultural heritage. This alone shows the importance of fashion in culture. So, it is easy to say that fashion has cut across many fields and disciplines.  It says a lot about an individual, that's why there is a saying that goes like this "the way you dress is the way you will be addressed". This also shows how relevant fashion is when it comes to a person's appearance. So, we can see that the relevance of fashion is beyond our expectations.  This alone has brought about different fashion institutes with the mindset to develop the necessary skill in upcoming designers is essential. Due to Nigeria's vast nature, it allows for the presence of various fashion academies. But, our focus today will be on fashion academies in the treasure base, Port-Harcourt.
Legs Apparel
The first academy on our list is one of the best fashions schools in Port-Harcourt and it is located at no. 15b, Ndachukwu street, Okporo Rumuehinwo housing estate, beside forte oil, Rupokwu 500102, Port-Harcourt. This academy seeks to groom and nurture the best of designers, so they look out for the best, talented, passionate, promising, and zealous individuals who are looking to become entrepreneurs in the fashion industry. Firstly,  you have to apply on their website and the cost is N5000. Then the following below is the cost for their tuition fee :
The basic program is N95, 000 and with a 3 months duration
The basic program entails the following:
MEASUREMENT
USE OF MANUAL AND INDUSTRIAL
SEWING MACHINES
GARMENT CONSTRUCTION
The intermediary program is N185, 000 and with a 3 months duration
The intermediary program entails the following:
SEWING TECHNIQUE
FASHION DESIGN
COLOUR THEORY
FASHION SKETCHING & ILLUSTRATIONS
COSTUME HISTORY
TEXTILE THEORY
The advanced program is N250, 000 and with a 3 months duration
The advanced program entails:
PATTERN MAKING
FASHION CAD
FASHION BRANDING
PRODUCT DESIGN
FASHION STYLING
SUSTAINABLE FASHION
Suzie Care Fashion School
This is also one of the greatest fashion schools in Port-Harcourt and it is located at No 5 GGI Crescent opp. Mikab filling station behind Christ embassy Rumuodara, Port-Harcourt. The institute is well established in Port-Harcourt and always ready to train individuals who are passionate about the fashion industry. This academy is not only concerned with Fashion but they are also concerned with other forms of artistic expressions like make-up, beauty, and skincare,  which makes them one of the best fashion schools in Port-Harcourt city.
House Of Luminda International
This academy is also among the top fashion schools in Port-Harcourt and it is located at No 1 Elioparanwo Town road Opp Elioparanwo Primary School, by big tree junction off Ada George, Port-Harcourt, Rivers Nigeria.  This is yet another institute concerned with fashion, makeup, and events. They always seek to please their clients with the best of services, so they are so well invested in training their trainees with the best of skills necessary. They even concern themselves with beautifying and ensuring that their clients are glorying and attractive for any occasion.
Pinewood Fashion Academy
This fashion Academy is among the best fashion schools in Port-Harcourt and it is located at 11 Ogoloma Street, D/line PHALGA, 500261, Port Harcourt. It is also empowered by REVAMP your style ltd. They have been stalled themselves with the mission to train women from different parts, with the skill and confidence to make it in the world. They have a well developed and organized curriculum that can help any aspirant to become a talented fashion designer they want to be. They offer courses in the following:
Basic sewing skills
Pattern Cutting and Drafting
Embellishment
Draping Masterclass
Fashion Business
Fabric 101
Colour combinations
You can also contact them at pinewoodfashionschool@gmail.com
Ifeuju Fashion House Training School
This is one of the great fashion schools in Port-Harcourt. It is situated at NO 15B Federal Housing Estate Agip Mile 4, Rumueme,  Port-Harcourt, Rivers, Nigeria. This academy is concerned with providing professional skills acquisition at their learner's disposal. They ensure that their students are well educated at Fashion designing courses. It also has a beautiful house where they make sure that their clients are well beautified and attractive.
Fezu Couture Training Institution
This is an academy that is concerned with training students with the skill on how to make quality clothes for their clients. It is located at 98 Nvuigwe Road, off Alcon Road, Woji, Port-Harcourt, River State, Nigeria. They offer courses in fashion designing, tailoring, and others. They have a vision of becoming one of the best in designing African attires. They also offer services like:
Training and Seminars.
Design of All Kinds of African Attires
Hat Making
Sale of Finished Attire and Fabrics
This institute does not only train fashion designers, they also make attires for children, senator attire for men, lovely wrappers for women. You can also check their website for more details:
fezufashion.com
Emerald Fashion Academy
Emerald fashion Academy is located at 22 Geodetic Road,  Rumuobiokani,  Port-Harcourt. This center is a place that provides vocational skill acquisition to anyone that is interested. They specialize in courses like fashion designing, photography, video editing, hairdressing, hat making, bead making, and many more. They don't just train their students blindly, they work with a specific curriculum and with a set goal in mind to achieve. This alone guides their actions and helps in leading their members towards achieving their potential. I must say if you are aspiring to become a fashion designer and you reside in Port-Harcourt and you are in search of a place acquire more skills to achieve your dream, then Emerald vocational is the place for you.
Bella's Tailoring School
Bella's tailoring school is situated at No 4 Afam street, D/line Port-Harcourt. Bella's tailoring is prestigious and dynamic in their unique way of making outfits for their clients. It is an academy that trains individuals with essential tailoring skills that are necessary for making attires that are appealing. This essential academy is quite helpful to people that are ready to become phenomenal entrepreneurs in the fashion industry.
Please, kindly drop a comment on what you think about the top fashion schools in Port-Harcourt.