Here are all Glo Tariff Plans and their Migration codes in Nigeria. Globacom is the second-largest mobile telecommunications company in Nigeria. According to the Nigerian Communications Commission (NCC), the telecom company has over 46 million subscribers. Only MTN has more subscribers in the country than Globacom.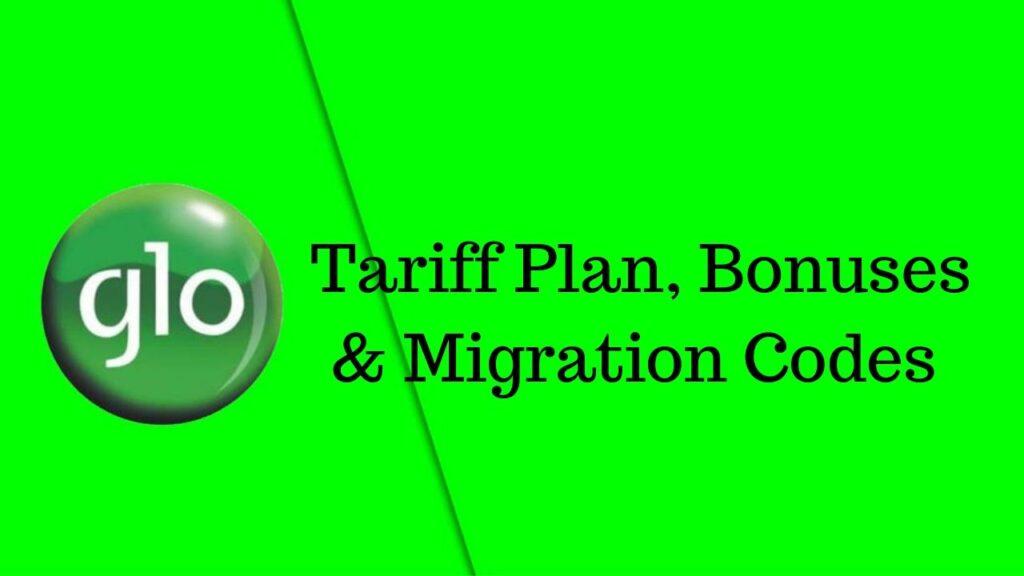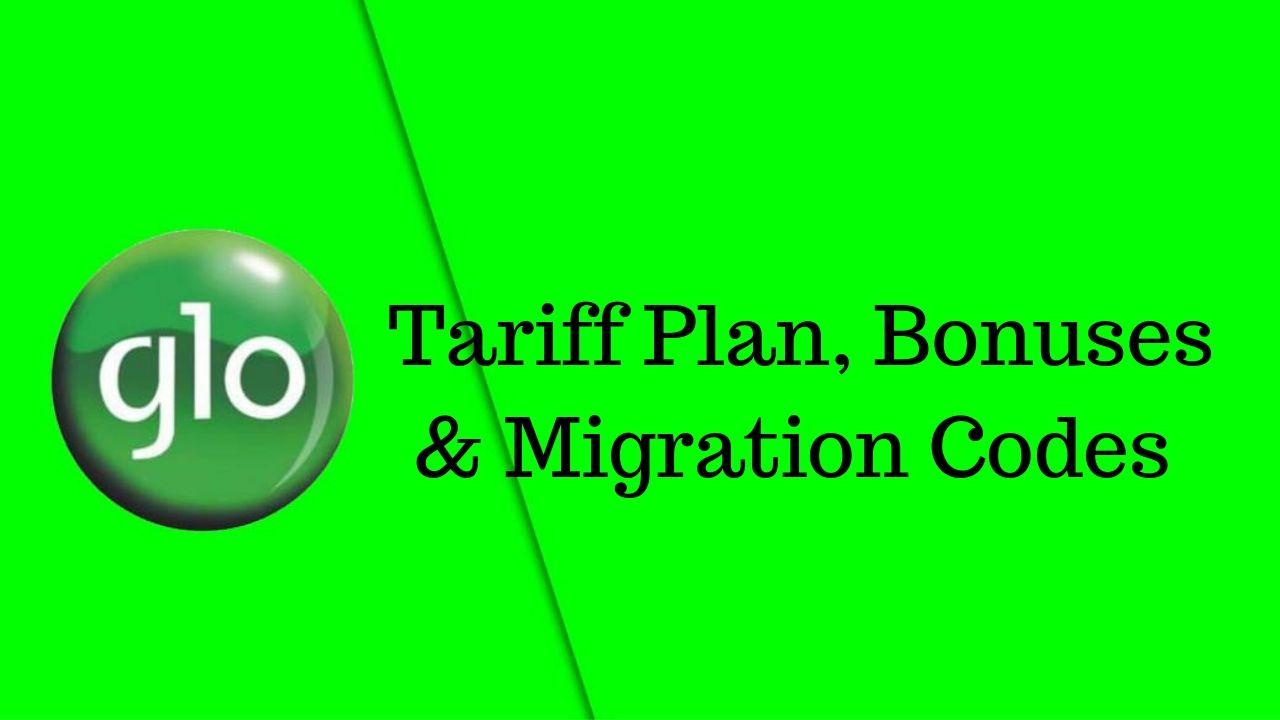 We'll be looking at all Glo tariff plans in Nigeria and how to migrate to these plans just like we wrote on Mtn Tariff plans. The diverse range of tariff plans available on the Glo network means there is always one that suits your lifestyle. Globacom is an indigenous company owned by Mike Adenuga, the second richest man in Africa.
Glo 11k/s Prepaid Plan
This prepaid plan comes with a heavily discounted call rate of 11k/s on calls to Glo numbers. While for other networks in Nigeria, the plan offers 15k/s. To enjoy this wonder tariff plan, you will be charged N5 daily.
Benefits of Glo 11k/s Prepaid Plan
11k/s calls to Glo customers
15k/s to other networks in Nigeria
20k/s calls to 14 top international destinations (Canada, China, Denmark, India, Isreal, Mongolia, Mexico, Norway, Puerto Rico, Singapore, South Korea, Sweden, UK fixed and the USA).
How to migrate to Glo 11k/s Prepaid Plan
Make sure you're a prepaid customer of Glo, then dial *211#. This plan will not work on Postpaid SIMs.
Glo Jollific8
This plan is for 'New' prepaid subscribers. It's more like a welcome bonus plan. The plan is stipulated to offer the subscribers 800% value on every recharge they make from N100 and above. Aside from that, they get bonuses on every recharge to call local network and also get free data for browsing. Just buy a new Glo prepaid SIM to start enjoying this promo. Below is the breakdown of the 800% bonus;
N100 recharge gives N800 + 10MB (N50) = N850
N200 recharge gives N1,600 + 25MB (N100) = N1,700
N500 recharge gives N4,000 + 50MB (N200) = N4,200
N1,000 recharge gives N8,000 + 100MB (N400) = N8,400
N5,000 recharge gives N40,000 + 500MB (N2,000) = N42,000
Glo Infinito
Next on the list of all Glo tariff plans in Nigeria is Glo Infinito. This is a simple prepaid tariff plan with attractive call rate. Unlike most tariff plan, Glo Infinito has no hidden charges or conditions. Flat call rate of 22k/s to all networks in Nigeria.
The attraction in this tariff plan is the 10 family and friends call rate at 11k/s. What this means is that you'll get to select 10 numbers either family or friends you call frequently and add them to your list. To do this, dial 1011*TheirPhoneNumber#. To migrate to Glo Infinito, dial *10092#.
Glo G-BAM
This tariff plan is somewhat designed for Nigeria Youths. The Glo G-BAM offers 5MB free browsing data daily and you also get to call five special numbers at 11k/s. To migrate to this plan, simply dial 1005*1#.
Glo EasyShare
Lastly on the list of all Glo tariff plans in Nigeria is Glo EasyShare. As the name implies, the plan allows you to share your call credit with anyone on the Glo network. You can decide to share your call credit with your wife/husband, children, parent e.t.c.
How to use Glo EasyShare
To Transfer Credit, dial 131Phone Number of the recipient Amount to be transferredPassword#.
For example, if your password is 12345 and you want to transfer N75 to a customer with Phone Number 08153570488, then you dial 131081535704887512345#.
You will receive a notification via text message once the transfer is completed.
Note: Your default password is 00000.
There you have it guys, everything you need to know about all Glo tariff plans in Nigeria. We have listed the benefits of each tariff plan and how to migrate to your preferred plan.