How much is the renewal of a driver's license in Nigeria? Is there a grace period and what does it take? In this article, we will talk about the driver's license renewal guidelines in Nigeria.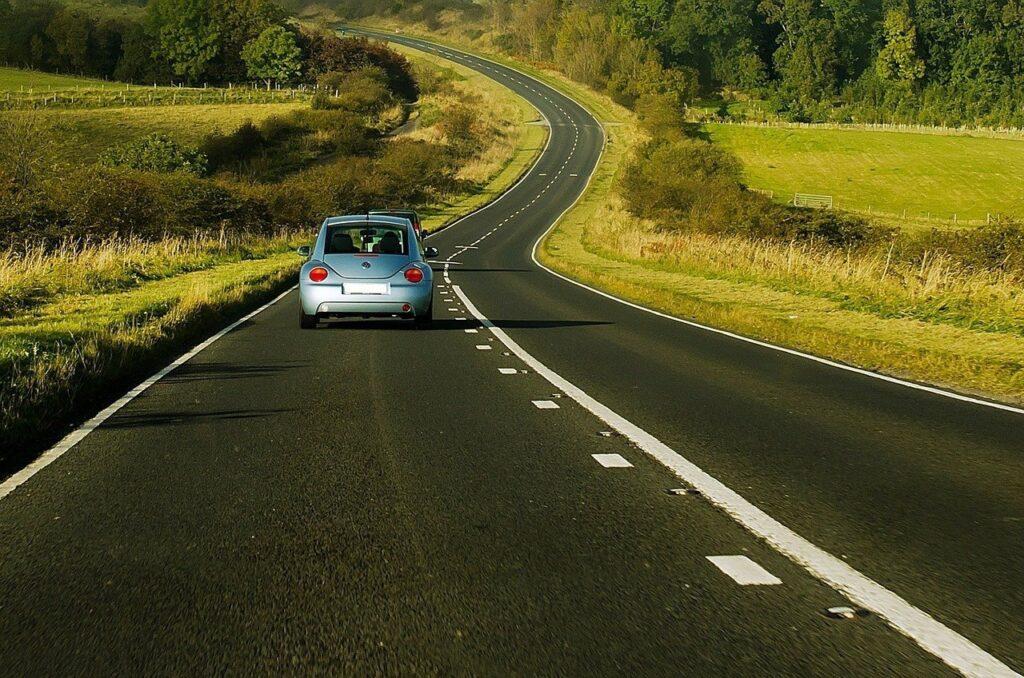 As a driver in Nigeria, you must prepare for your driver's license renewal every three to five years or more depending on the package you picked. Naturally, this causes a great deal of distress and can disrupt your business activities as you prepare for the process.
However, getting the driver's license is important as long as you are a driver on Nigerian roads. Without your driver's license, the Police or FRSC can stop and harass you. Carrying an expired driver's license or no license at all can also attract a fine of N10,000 or more. Your license is not only important for the road but can also serve as a means of identification. A lot of Nigerians have used the driver's license in the past for many official purposes including opening or validating their bank account.
Driver's license renewal in Nigeria
To renew your driver's license, you can go right ahead to a VIO/BIR representative at the licensing office to get started. This is called the manual process and most Nigerians use this method. Here are the steps for the driver's license renewal guidelines for manual application.
Visit the licensing office
The VIO/BIR official will provide an application form.
After filling the form, you will submit to the FRSC and proceed to capture
Next, you will make payment at the bank and receive an application id number from the FRSC official alongside an acknowledgment slip
Take the application id number to the licensing office where they will screen and capture your biometric information captured
At the end of the process, the FRSC officer will give you a temporary driver's license which is valid for 60 days
After 60 days return to the office and collect your driver's license
Electronic Method
If going back and forth from office to office isn't your thing, then you should embrace the online platform for your driver's license renewal. Nevertheless, before we proceed, you must have the following:
Computer with internet access
Printer or photocopier at your disposal
Debit/credit bank card for online payment
Your driver's license will expire in less than 30 days
Steps for your drivers license renewal online in Nigeria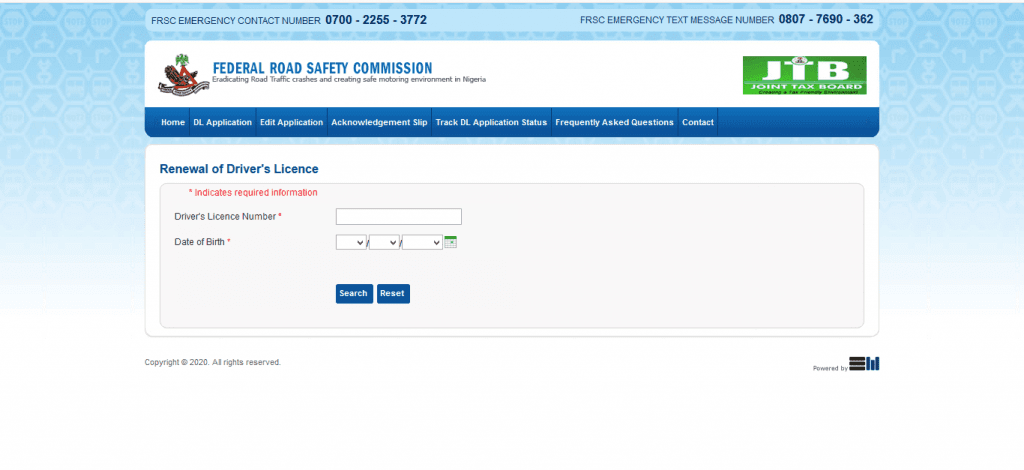 Click on search ( if your license is still valid for more than 30 days, you won't be able to proceed)
Next, select whether you wish to renew for 3 years (N6,350) or 5 years (N10,450)
Now confirm your personal information and modify areas to make sure everything is up to date
Now select your Processing office, this is the place in which you will submit your documents and pick your renewed license. Your state and local government will be picked by default but you can change it
Next, you will be asked to pick to re-do your biometric capture at the office or not (most users pick "no" for obvious reasons)
You will see a preview of your application, confirm all entries
Now you have to make payment online using MasterCard, Visa or Interswitch.
When you finished paying, you will see your license application acknowledgment slip displayed online
Copy your application ID unto a note pad separately and print out your slip. Photocopy or print slip again just to be safe
Go back to the navigation menu and select Track DL Application status.
Enter your application ID and date of birth and then print one copy of your Payment Confirmation Slip.
The physical approval process
Once done with the online aspect you have to visit the processing office you selected in your application with
one copy of your Driver's License Application Acknowledgment Slip
One copy of your Payment Confirmation Slip.
One photocopy of your current driver's license. Take the original along with you too.
Two passport photographs
Go to the office and present all of the above to the FRSC officer. Next, validate your acknowledgment slip at the Motor Vehicle Administration Agency. After this:
You will take a short written test which costs about N2,200 and earns you a receipt. You may have to pay electronically because most officials at this stage may likely reject cash. The test has about 10 questions related to traffic rules and regulations.
If you declined recapture, nothing left.
All you have to do next is to get that photocopy of your acknowledgment slip and have it signed.
Perks of going online
Due to the online trip, your driver's license card will take about three months to arrive. However, this is a small price to pay for eliminating all that up and down movement. Naturally, you will spend only about 15 minutes at the office and another 15 to 20 online.
Note: Picking No for biometric recapture is obvious, you already did that the first time or the last time you did your driver's license. When you pick yes, you will have to spend more time on recapture and it also incurs more charges as well.
Nevertheless, choosing to recapture is important if you've undergone drastic physical changes over the years or want to go with the temporary driver's license. When you boycott this stage, you will only leave with a photocopy of your signed acknowledgment slip. You must carry the slip at all times during the waiting period. Both slips are legal tenders as long as you haven't gotten the permanent card.
· How much does it cost for your driver's license renewal in Nigeria
On the website, you are faced with N6 to N10,000 but in reality, your fees will climb as high as N15,000 whether you go online or offline. The only true benefit of going online is that you won't have to waste a lot of time.
· How long do I have to wait to collect my driver's license
If you went through the manual process you will wait for about 60 days. The new online process needs about 90 days or three months.
· Can I check my driver's license renewal status?
You can go online to the FRSC driver's license renewal website and enter your application number and date of birth to check status.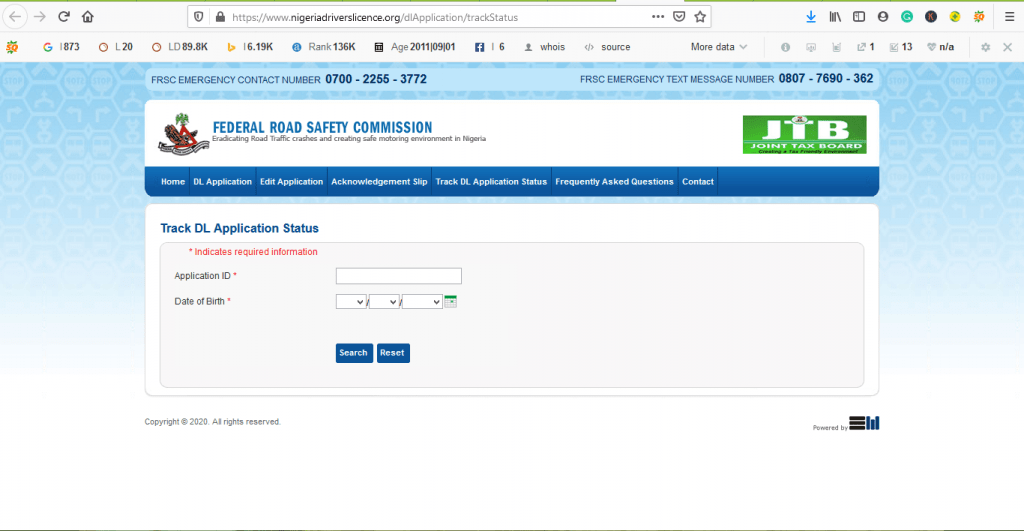 Wrapping up
And there you have it everything you need to know about your driver's license renewal. Feel free to hit me up with your questions about the process and I'll do my best to help you out.