This blog post would tell you all you need to know about Pastor Biodun Fatoyinbo's net worth.
We would also enlighten you about who Pastor Biodun Fatoyinbo is, Pastor Fatoyinbo's lifestyle, his challenges, biography and how he turned to become a renowned pastor, his personal life, his wife, career, and his family. Are you itching to know more about this phenomenal pastor? Here we go.
Who is Pastor Fatoyinbo?
Pastor Biodun Fatoyinbo, is popularly known as the "Gucci Pastor", because of his stylish outfits and his love for designer brands. He is a young Nigerian pastor and founder of the Commonwealth Of  Zion  Assembly (COZA).
He was born in Ilorin, Kwara State, on the 1st of January 1976. He pastors the church alongside Modele Fatoyinbo. COZA is a multi-site church that has its base in Abuja, Nigeria, and other five campuses, one of which is located in Dubai and the others are in Ilorin, Lagos, and Port Harcourt.
He is one of the top pastors in Nigeria who is surrounded by many controversies, related to sexual scandals.
Pastor Fatoyinbo Biography
He was born in Ilorin, Kwara State, on the 1st of January 1976. He has three siblings, and Bimbo Fatoyinbo happens to be the last child. He attended the University of Ilorin where he was studying Economics.
Though, he was rusticated when he was in his 300 level, because of cult-related activities. He was the Chief Priest of a top secret cult group known as The Black Axe Confraternity. He then moved to the University of Benin where he completed his tertiary education.
He studied at the University of Ilorin where he was the chief priest of a cult group by the name; The Black Axe
Pastor Career
Pastor Fatoyinbo started the Commonwealth Of Zion Assembly (COZA) as a Non-Governmental Organization(NGO) in 1999, in the State where he was born, Ilorin, Kwara State. Though it is unknown when he actually got a theology certificate or a Bible College Degree. He began with just four ordained pastors, who assisted in managing the church.
Most churches call their extensions branches, but Pastor Fatoyinbo calls COZA extensions, campuses. Then in 2008, Pastor Fatoyinbo launched the Abuja campus. In 2012, he went further to open another campus in Lagos. Pastor Fatoyinbo kept expanding and in 2016 he opened the Port Harcourt campus.
He went international and in 2017, he opened the Dubai campus. The Commonwealth Of Zion Assembly kept growing by 2019, the church attendance increased to 20,000 people, which includes online services and physical locations.
Pastor Biodun Fatoyinbo organized the COZA church in a way that the headquarters which is situated at Guzape Hills, Asokoro extension, Abuja is headed by the senior pastors who happen to be Biodun and Modele Fatoyinbo, (him and his wife), while Ilorin campus which is situated at Pipeline Road, Illorin, is headed by Pastor Kenneth Habuh-Rajan. The Lagos campus is at Sheba Centre, Plot 20 Mobolaji Bank Anthony Way, Ikeja, Lagos, and it is currently led by Pastor Folarin Ogunsola. The Port campus is located at The Atrium No. 28 Stadium Road, Rumuomasi, Port Harcourt, and Pastor Oyewole Soetan is currently in charge. The Dubai campus meets at Two Seasons Hotel, Sheikh Zayed Road and Stanley Oseji is currently in charge.
Pastor Fatoyinbo has been organizing and touching different lives with his unique outreach programs since he began COZA in 1999. The COZA Care Foundation has run several programs which include: Shop For Free, Jesus Paid It All, A yard sale (free clothes and free household materials are given out to thousands of people), and the Leprosarium Outreach (COZA members visited a leper's colony to give relief materials). 
In March 2019, some members of COZA visited the Oregun Correctional Center for Boys in Lagos to celebrate Mother's Day. On 1 May, it held an outreach in Irewole, Lagos, where free medical tests were carried out on people living in that environment.
With the coordination and guidance of Pastor Fatoyinbo, two musical groups have emerged from COZA, which are 'The Avalanche'(2008) and 'The Gratitude'( In 2016).
In his career as a pastor, Pastor Fatoyinbo has gotten so many sexual scandals, though he has always looked for a way out of such scandals, even with graphic descriptions of the scandals and supposed links showing him and his victims.
Since his career began, over five ladies have come out publicly to accuse Pastor Fatoyinbo of sexual harassment. Out of the five ladies that accused Pastor Fatoyinbo, two of them decided to stay anonymous, while one claims to have been an ex-staff of COZA and the other two ladies are, Ese Walter, and Busola Dakolo, who is the wife of a famous musician Timi Dakolo.
Pastor Fatoyinbo Family and Wife
He married a beautiful woman named Modela Fatoyinbo, in 2000. They never had children for some years and even the doctors told them that they would not be able to bear children. They continued believing and trusting God to bless them with children, which he later did. Today, they are proud parents of four amazing children, comprising two girls and two boys. They live together as one happy family.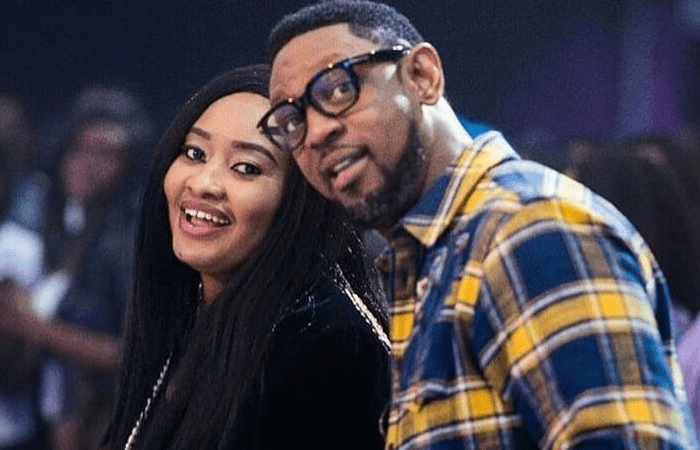 How many Children does Pastor Fatoyinbo have?
Pastor Fatoyinbo has four wonderful children, which consist of two boys and two girls.
Pastor Fatoyinbo Net Worth
As the founder and senior pastor of COZA, Pastor Fatoyinbo is among the richest pastors in Nigeria and Africa, with a net worth of $250 million. 
Pastor Fatoyinbo Age and Height
Pastor Fatoyinbo was born the 1 January 1986, he is currently 44 years old. He is taller than average height.
Awards and Nominations
 At the UK Gospel Touch Music Awards in October 2019, Pastor Fatoyinbo's gospel group, "The Gratitude", which was created in 2016, won the Choir/Group of the Year Category.
Is Pastor Fatoyinbo Dead or Alive?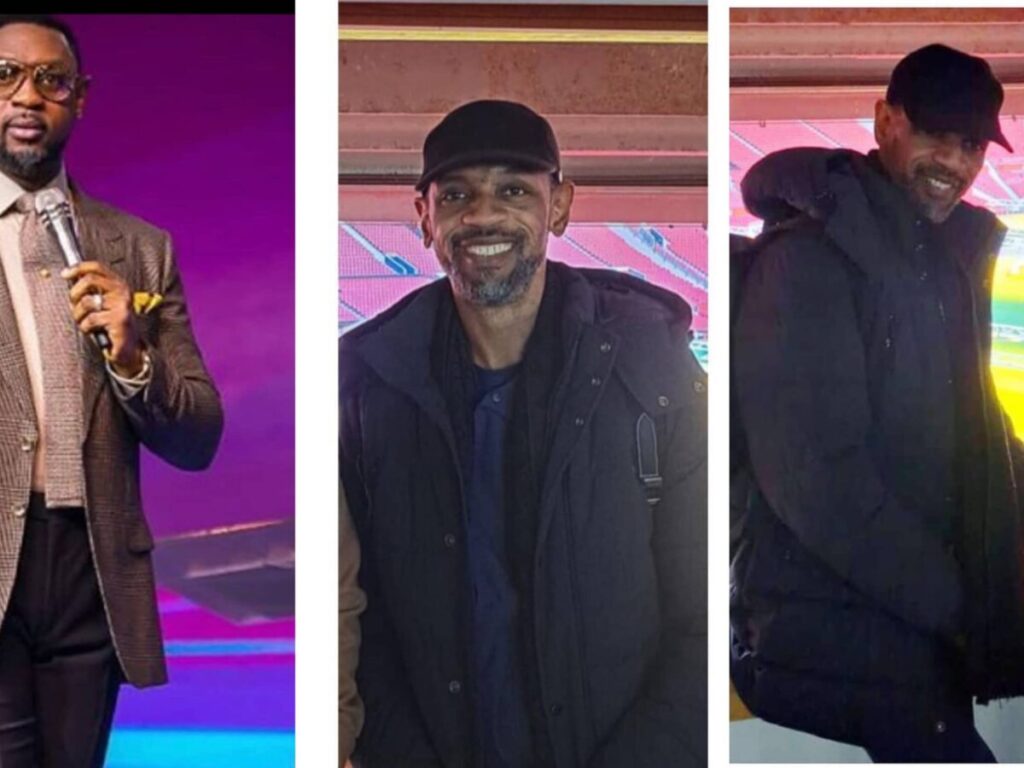 He is very much alive but the latest reports of his ailing condition have sparked reactions online. He was reported to have survived a serious stroke. His recent ailing pictures are all over the internet.
Pastor Fatoyinbo Instagram Followers
He is a very popular pastor, with almost 500,000 followers on Instagram. His Instagram handle is @biodunfatoyinbo.