Longing to know the latest prices of washing machines in Nigeria? This article is the ultimate guide you require. So, here we go!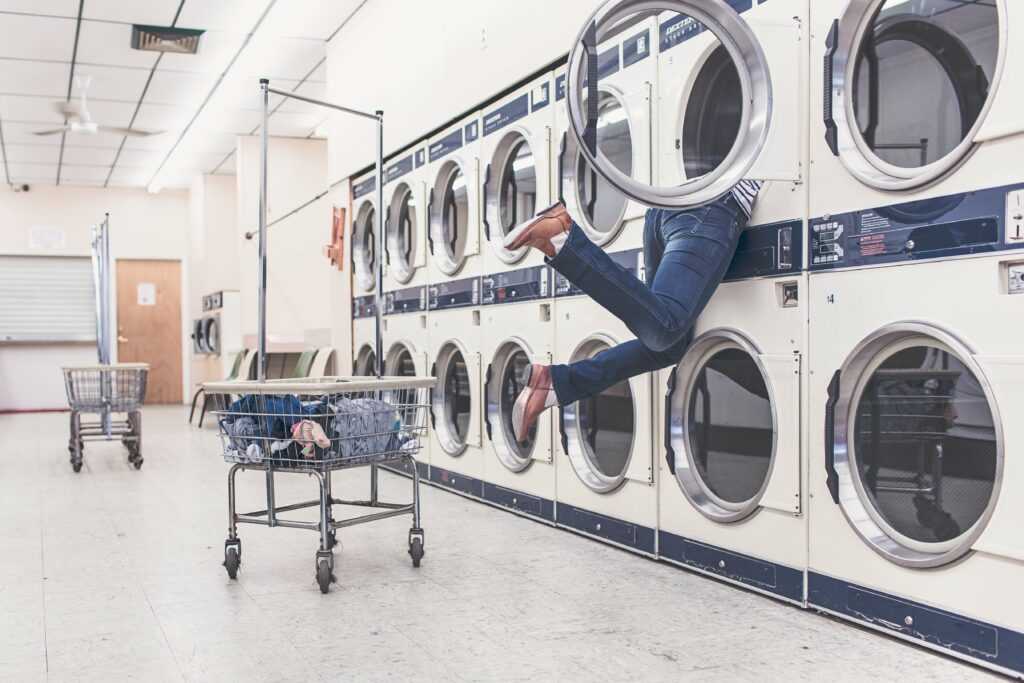 The world now is all about hustle and "living the life" and oftentimes, most people do not have the time and luxury of handwashing their clothes anymore. Especially with the existence of washing machines at very affordable prices. Some of these washing machines are upgraded ones, with dressers that you can dry your clothes with and other features that make your laundry days a good one.
So, no need to hand wash your clothes anymore and inflict yourself with blisters, all you need is to set your washing machine and let it do that for you while you focus on accomplishing other tasks.
Types Of Washing Machines
All washing machines are used for the same purpose, which is to wash clothes.
There are different types of machines based on the way clothes are loaded into it, their sizes, and their operation, but the two major types are;
Fully Automatic
Just as the name implies, a fully automatic washing machine does your laundry with little input from you.
This happens as a result of the washer and spinner which is combined in a single compartment and the machine's ability to control its intake and removal of water. So, all you have to do is attach it to a water supply, add your detergent and then turn it on. You can also set it to dry and wash your clothes at the same time or either way. it gives cleaner and satisfactory results on clothes.
They are more expensive and harder to maintain. This is why it is scarce to find their parts in the country.
Semi-Automatic
These types of washing machines need more input from its users when compared to the Fully automatic ones. Here you have to put the water and detergent to be used manually and the quality which it gives in terms of washing clothes is dependent on whether the amount of water you used is enough or not.
It is cheaper and easier to maintain.
Other types of Washing machines include
1. By The Type Of Loader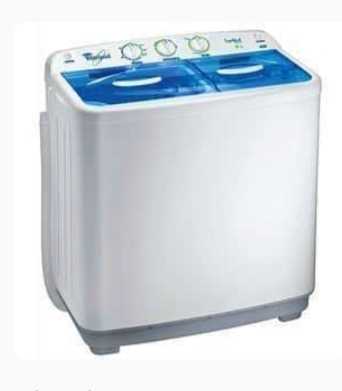 This is the least expensive and most traditional kind of washing machine.
This washing machine is loaded from the top.
When compared to the front/ sideload washing machines, the top Load has the least space because of the agitator which takes up more space in it. This is the reason why the front load takes a larger load than it.
It consumes more water, detergent, and electricity.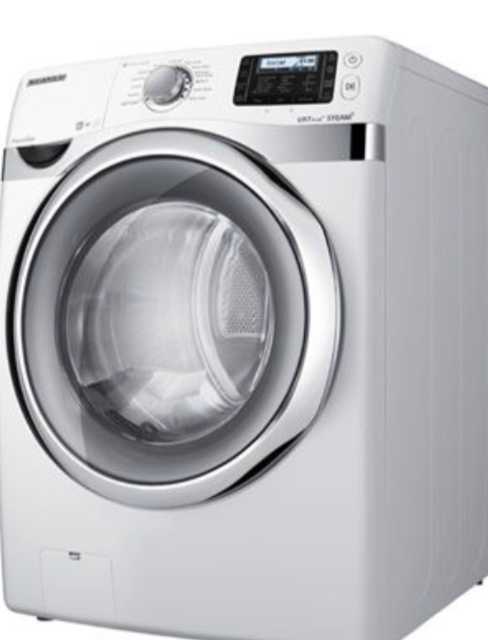 This is the type of washing machine which allows clothes to be loaded from the front or side of the machine for washing.
It uses Paddles instead of an Agitator. This feature enables the front or sideloads to handle clothes gently.
Washing Machines primary function is to wash clothes, but some of them especially recent ones carry out other operations like drying and spinning. These types of machines are easy to use and make laundry fun and a quick chore.
Sizes
There are different sizes of washing machines, they vary from 5kg, 6kg, 7.5kg, 10kg, 13kg, and more, depending on the type you want.
Some washing machines may come in various sizes and this is because of certain added features to enhance their effectiveness and the load capacity required by the consumers.
Operations
Some washing machines do more than washing, they also carry out other functions like drying and spinning.
The Best And Popular Washing Machine Brands In Nigeria
Haier Thermocool
LG
Scanfrost
Qaza
Nexus
Midea and more
List Of Different Washing Machines And Their Prices
Prices of washing machines vary from one another, while one would be sold for as low as N30,000 while some are sold for as much as N500,000 and even above.
LG Automatic 17kg washing machine and dryer 1255RD
Price: N512,000
LG Washing machine WM-1280 6kg Direct Drive
Price: 268,000
LG twin tub WMP-750R with 5kg washing and spin capacity, top loader with roller jet
Price: N65,500
WP-750R LG washing machine
Price: N57,000
LG 13kg automatic 1049 top loader washing machine
Price: 172,000
8kg top Load semi-automatic Haier Thermocool washing machine
Price: N80,300
Binatone 4.6kg single tub-in-tub washing machine
Price: N25,650
10kg twin tub Midea washing Machine
Price: N75,000
Haier Thermocool TLW3.5 Washing machine
Price: N29,999
Scanfrost Semi-automatic SFWMTTA Washing machine
Price: N55,200
Scanfrost SFWD6000 Washing machine
Price: N82,000 – N88,000
Things To Consider While Getting A Washing Machine
When buying things, especially home appliances that one intends to use for a long time, one has to be very careful and go through certain things to ascertain the quality, longevity, features, and operations carried out by them as well as their prices. All these things are really important because they will be the guideline that will help you chose good products.
The following things below are what you should look out for when buying washing machines. They are:
Price
This is important because you can't buy a washing machine if you don't know whether you will be able to afford the price. More complex washing machines are always expensive, while top-loaders are the most expensive ones. But, I would like you to remember, that the price of one washing machine doesn't guarantee its quality. Other cheaper ones might have more desirable features than some expensive ones.
Size
You need to know whether the space in your house will fit the size of the washing machine you want to buy. You also need to know whether the load capacity of the washine machine would suit you.
Operations And Quality
While some might want a simple washing machine without the features for drying clothes, others might not. So, it's important to know the operations of the washing machines you are buying because that is the only way your satisfaction is guaranteed.
Power Supply
In this part of the world, it is important to consider the amount and quality of power supply you have. Most especially if you live in an area with inconsistent light supply, then you might want to go for a washing machine that consumes less power supply or make the arrangements for it.
Washing machines like fully Automated ones consume the most powerful supply.
Other Special Features
Features like screen display, child locks for safety, timer and self clean options, vibration and noise reduction, steam option for better cleaning, and so on, are also to be considered before buying a washing machine.
Please, kindly tell us below, what you think about the latest prices of washing machines in Nigeria.