Longing to know the latest prices of sewing machines in Nigeria? This article will educate and enlighten. Let's go!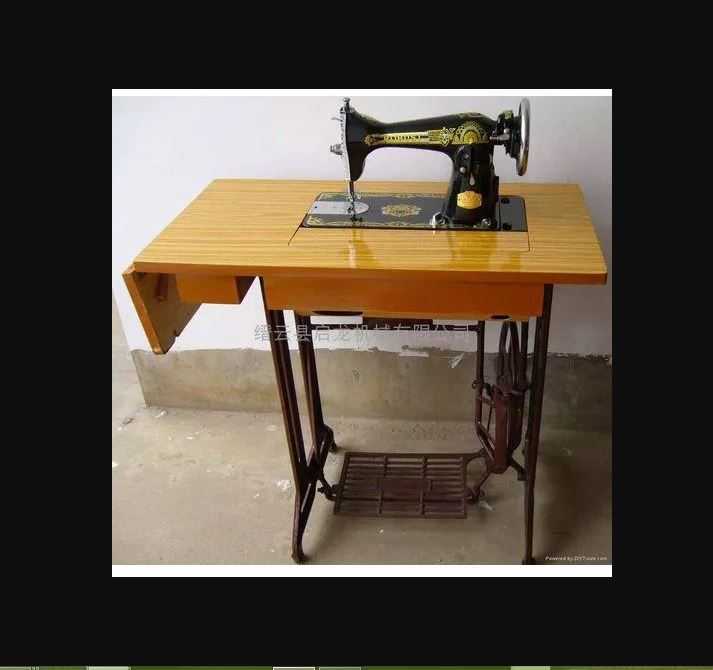 Are you a freshman in the fashion designing industry and you are looking for the current prices of sewing machines to buy, a good one to sew clothes for your customers, or use for your training? Then, this article is for you. Even if you have a sewing machine already and you require a new one, probably, a better sewing machine then this article is also for you. Just relax and enjoy your read.
Sewing machines aren't a thing of the past as they still trend up till this 21st century and is a very important equipment for any fashion designer. You probably, need one if you are a fashion designer or seamster or one who is undergoing training. The need to own a sewing machine is paramount for those who want to take their sewing business or career to the next level. This is due to the rush for trending styles and sewn clothes, and this has indeed caused a high demand for sewing machines in Nigeria.
If you look all around, you will find a fashion designer's shop at one spot or the other. They are fast-growing on every part of our streets you would find one. The fashion industry is fast growing and therefore, you need to have the perfect working sewing machine to allow you to follow the trend as well.
These machines are used to join two or more fabrics together and are of different types and sizes as well as prices. This article sure shows you the latest price range for that sewing machine you want to get. So, if you are looking for what sewing machine to go for, this article will be your guide. I present to you a list of the latest sewing machines and their price rates in Nigeria.
Before driving down to the price rates of the sewing machines, do you know that there are different types of sewing machines that perform specific functions too? So, aside from joining fabrics, there are other individual functions that a sewing machine can carry out. Most times this other function is done by experienced or professional tailors.
Types Of Sewing Machines In Nigeria
There are indeed different types of sewing machines that exist in Nigeria. They can be grouped based on their use as well as function.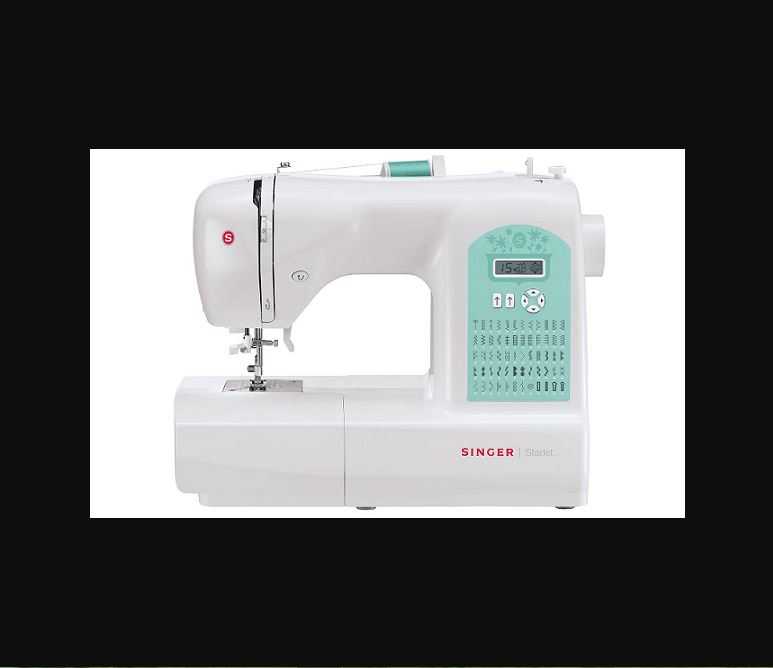 Based on Use, this can either be a domestic or industrial sewing machine. Those machines that are used at home to serve a simple house function are the domestic sewing machines. They can also be called the traditional machine. These types of machines are usually slower and therefore are basically for fewer jobs. Meanwhile, the industrial type of sewing machine is used for industrial and professional purposes. They are way faster than domestic sewing machines and can perform multiple tasks in a short period. Did I forget to add that they cost more than the domestic sewing machines?
Based on Function, we have three major types of sewing machines and they are; the hand sewing machine, the electrical sewing machine, and lastly the computer-based sewing machine. These sewing machines vary from each other in working parts which creates different work patterns and purposes.
The Hand Sewing Machine
This type of machine, as the name implies is manually operated. It requires you to sew using your hands and legs. This is where the powerhouse is because it doesn't require any form of electricity. It is also the largest used kind of machine in Nigeria.
The Electrical Sewing Machine
This type of sewing machine uses electricity to function. So without any electricity, this machine won't function and considering the kind of power supply in the country which is usually very poor, the majority of fashion designers opt for the manual sewing machine so that they won't end up failing to deliver to their customers. Even if this sewing machine is much expensive than the hand sewing machine, most professional tailors go for this type because it makes their work a lot easier, neater, and faster to deliver.
The Computer-Based Machine
This type of machine is used by very few fashion designers. For you to be able to make use of this machine, you have to be a computer literate, because it uses built-in computer software that enables it to function effectively.
Apart from the three major types of sewing machines above, we also have the embroidery sewing machine, the fast seam sewing machine, the industrial sewing machine, over stitching sewing machine and the list goes on.
Prices In Nigeria
Back to the main idea for this article which is the latest price you can get a sewing machine in Nigeria no matter the region you are located.
For the domestic sewing machines, we have the:
Butterfly Domestic Sewing Machine (the big tabletop) which cost about ₦37,000 to ₦40,000
Butterfly Domestic Sewing Machine (the small tabletop) which is estimated at ₦34,000 to ₦37,000
Butterfly Multi-stitch Portable Sewing Machine which is about ₦32,000 to ₦35,000
Two lions Domestic Sewing Machine (the big tabletop) around the price range of ₦34,000 to ₦37,000
Two lion Domestic Sewing Machine (the small tabletop) which is around ₦32,000 to ₦35,000
The next is the Industrial sewing machine which are
Two lion Direct-drive Industrial Sewing Machine which cost a whopping sum of ₦130,000
Two lion Industrial Straight Sewing Machine goes for about ₦75,000 but could even be seen at ₦80,000 depending on the place
Hudong Industrial Straight Sewing Machine is estimated at ₦80,000 to ₦85,000
Sumo Premium Industrial Straight Machine can be gotten at ₦75,000 or a little bit more
Emel Industrial Straight Sewing Machine which costs ₦85,000 to about ₦90,000
Lastly, I am adding the Overlock Sewing Machine price list to my article just in case you need any of them. They are
Hudong Direct-drive Overlock Machine that goes for ₦140,000
Hudong 3-thread Overlock Sewing Machine at ₦95,000 to ₦100,000
Hudong 4-thread Overlock Sewing Machine at ₦98,000 to ₦105,000
Two Lion 3-thread Overlock Sewing Machine at about ₦95,000 to l₦100,000
Two Lion 4-thread Overlock Sewing Machine that cost ₦98,000 to about ₦105,000
Two lion 5-thread Overlock Sewing Machine costs ₦100,000 to ₦110,000
Emel 3-thread Overlock Sewing Machine also cost about ₦100,000 to ₦110,000
Emel 4-thread Overlock Sewing Machine is priced at ₦105,000 to about ₦110,000
From the list above, you will discover that the domestic/traditional sewing machine is cheaper than the industrial machines. So, depending on your choice of sewing machine and budget, you can pick a type that suits what you want. Bear in mind that normally, a machine that costs more is perceived to be more efficient.
Brands they say are key, so when deciding on the sewing machine to buy, take your time to consider that which is better at establishing the "why" you got the machine. Also, you need to pick the one that offers the kind of stitches you want.