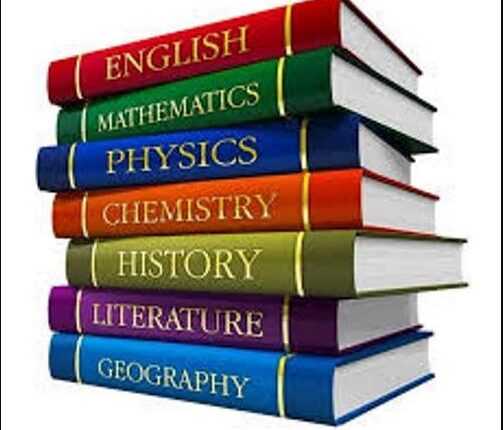 Top 10 Professional Courses In Nigeria
You want to be a professional? This article would show you the top 10 professional courses in Nigeria. So, let's get started.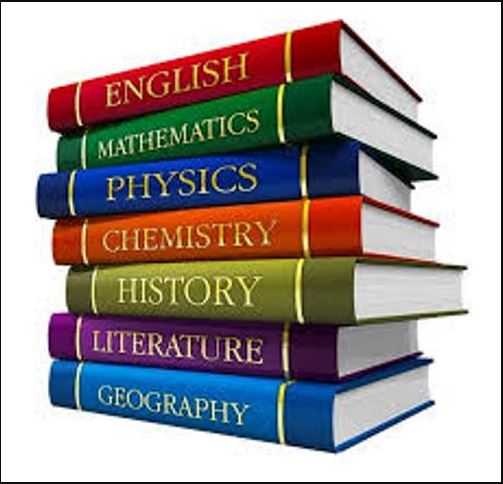 With the vast growing economy, there is an urgency for one to equip himself or herself with additional skills to get good offers in the labor market and better opportunities. This is where the professional courses in Nigeria becomes very relevant and most especially for fresh graduates without working experience and looking for good jobs. Listed below are the top Professional courses in Nigeria that can serve as an additional advantage to an individual.
Professional Courses in Nigeria
Center for Law and Business Certification
Are you looking for how to acquire additional business knowledge concerning the law as well,  then the center for law and Business Certification is the right choice. The institute is presently situated at 18 Babatunde Jose Road, (formerly Festival Road), off Adetokunbo Ademola Street, Victoria Island, Lagos. Nigeria. Also,  they offer a total of 14 bachelor degree courses,  6 Master's degree courses, and 4 postgraduate degree courses.
The Institute of Personnel Management
This institute was founded in 1968 and formerly known as the Association for Practitioner Personnel Management. They gained the name Institute of Personnel Management in 1973 and became chartered in 1993. Furthermore,  the institute is built on the vision which says; To be the foremost People Management and Organizational Development Institute in Africa, respected across the World. The educational institute is located at 1 Cipm Ave, Alausa 100001, Ikeja. So if you are interested in how to manage the various personnel in your organization or any organization that employs you,  then The chartered institute of personnel management is open for you.
Chartered Institute of Bankers
This institute is interested in equipping their student with the financial skills and knowledge that are highly needed in the banking sector. They also give further insights into how the banks and other financial corporation run their affairs. This educational institute is the right one for anyone interested in going into the banking sector and wants an additional advantage over others. But to be a member of this institute you need to have a first degree in any discipline of your choice.  Also, there educational system and curriculum are quite suitable and flexible for any individual that is serious about obtaining the certificate.
Chartered Institute of Taxation of Nigeria Certification (CTIN)
This is another professional institute located in Nigeria with the major aim of developing individuals who are qualified and certified tax Practitioners.  This Institute was established on February 1, 1982, and became chartered by the Federal Government based on the enabling Act No. 76 9f 1992. Also, their headquarter is located in Alausa Ikeja and they have branches scattered all over Nigeria for easy access to their aspiring students. CITN stands as their acronym. Dame Gladys Olajumoke Simplice serves as the president of the institute,  while Adesina Isaac Adedayo serves as the vice president.  More so, the institute provides training to their students about all they need to know about taxation in the country and that's not all, they also conduct examinations to test and find out if their students and well equipped and educated for taxation, before handing out certificates.
Association of General and Private Medical Practitioners of Nigeria Certification(AGPMPN)
This is an institute created for medical Practitioners both dentists and other medical doctors.  The institute was established in 1921 and it is open to both public and private medical Practitioners. Also, the institute is situated at National Secretariat, 9, Sam Shonibare Street, P.O.Box 776, Surulere, Lagos, Nigeria. The institute seeks to carry out the following core values:
To promote health and allied science.   
To cooperate with organizations around the world with the main purpose of achieving the same goal
To promote human welfare, to encourage and protect the honor of private practitioners all over the globe.
To assist the government and the Nigerian people in providing smooth health care services. 
Human Resources Management Certification (HR)
This is a professional course that aims to train individuals with the skill and mindset on how to effectively manage people's efficiency and the right attitude to work.  This course will enable an individual to understand the fundamental concept behind an effective group of workers working in unity towards achieving a common goal. Professional courses in Nigeria, such as this is relevant, because companies and corporations are in high demand for a vibrant HRM so that they can achieve efficiency in their organization.
Chartered Institute of Marketing of Nigeria Certification(CIM)
The main purpose of this institute is to promote the knowledge of marketing throughout Africa. Since marketing is a service that is in high demand in society currently,  there is a need for experts in the field of marketing. Also, this institute provides you with knowledge on how to promote brands, businesses, and even products. This professional course is quite useful because marketing is quite essential in promoting anything.
Nigeria Institute of Estate Surveyor and Valuers
The institute was created in 1969. The institute is also located at Plot 759, Independent Avenue, Bassan Plaza, Central Business District, Abuja, Abuja. More so, the institute was established by a group of estate surveyors who were trained in the United Kingdom. Later, the institute got recognition from the validation of Estate Surveyors and valuers (Registration Act)" Decree No. 24 of 1975. But a requirement for anyone that wants to become a member of this institute is a BSc in Estate management. One of the major aims of the Nigerian Institute of Estate Surveyors and valuers is to inform the public about the relevance of Estate surveyors and valuers in the world.
Institute of Chartered Accountants of Nigeria
This is a very popular institute for accountants because it's mandatory for them, but the good thing about it is that it's not only for accountants, people from various disciplines can also enroll for the classes and sit for the exam.  The business sector of the world is in an era where the demand for a chartered accountant has become a societal norm.  So, becoming a chartered in the society is an added advantage for whoever acquires the course.
Oil and Gas Trained Services Limited
This institute helps in training individuals who are passionate about making it in the oil and gas sector. They have a well-planned curriculum and classes to able their student to acquire the right knowledge needed in the oil and gas field.