How to get business grants in Nigeria? Do you need information about the different kinds of grants and how to spot fake grants? Here's all the information you need in this fascinating article.
As a business owner or entrepreneur to be, your biggest challenge may be capital. No matter how bright or promising a business idea is, without funds, it will remain what it is; an idea. So the importance of finance to business owners can not be overemphasized. That is why in this article today, we'll be looking at the numerous business grants in Nigeria available. But first, let's get the basics out of the way.
​What Is A Grant?
A grant is any financial assistance given by a government, individual, or other organization for a particular purpose. Unlike a loan, grants, most times, are nonrefundable. However, many grants are refundable, but the sweet deal attached in most cases is that you don't have to pay any interest rates.
​Types Of Business Grants
1. Direct Grant: This is direct cash awarded to the applicant.
2. Repayable Grant: just as the implies, this type of grant is paid back over a certain period. The intention here is to make enough profit with it and then return it after some time. There's no interest attached to it, and if the business for which it was obtained fails, the repayment of this grant is not needed.
3. Soft Loan: this type of grant is more like a loan. The only difference is that there is little or no interest in it. The repayment plan is spread over a long period so that it can be paid with ease.
4. Equity Grants: With this type of grant, the provider is given an enterprise's equity share.
​Top 8 Business Grants in Nigeria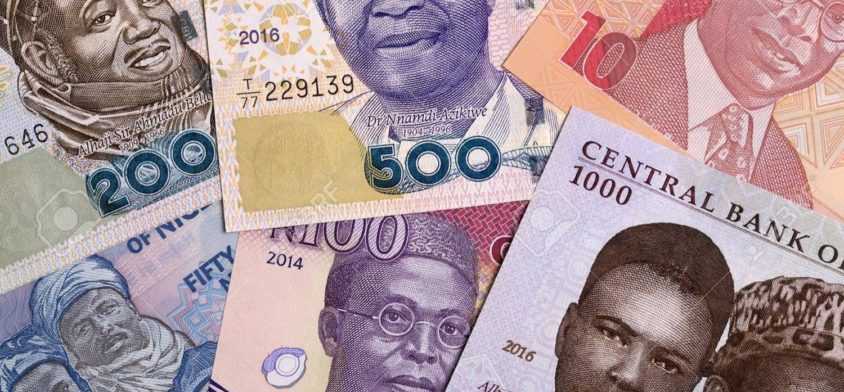 ​1. The Diamond Bank BET program
The BET program stands for Building Entrepreneurs Today. Just like the name implies, this is a yearly grant made to fifty growing/new business owners. Winners of these grants are chosen out of numerous applicants. They are given free and intensive six months of entrepreneurial training. The best five will be awarded the cash price. Although their award prices change, they have had over six editions, and the sixth awarded N3 million to the top 5 finalists.
​2. Tony Elumelu Foundation Entrepreneurship Program
This is a program launched in 2010 by Mr. Tony Elumelu, a Nigerian business tycoon and CEO of Heirs Holdings Limited. It's one of his foundation's projects.
This program has been able to empower 9,360 entrepreneurs all around the continent of Africa.
This grant application form is available at tefconnect. All you need to do is have a good browser and mobile data to correctly fill out your form. The program usually runs from January 1st until March 1st, and you can check out their application process to help.
To be qualified, you must:
Be African (legal or citizen), and your business must be based in Africa
Must have a business between 0 – 3 years old
business must be for-profit
Must be at least 18
This will give you direct access to mentors in the same field as you and the grand prize of $5000.
​3. Shell LiveWire Funding
This Grant is from Shell Petroleum Development Company (SPDC). It is only for entrepreneurs in the oil-producing states of the country. This grant offers training, money, and subsidized items specific to the line of business chosen. Shell is an oil company. As a result, it plans to develop the youths of states like Akwa Ibom, Delta, Lagos, Rivers, Ondo Edo, Imo, Abia, and Bayelsa, which are the oil-producing states. Last year, 120 youth entrepreneurs from these stars benefitted from the N48 million grant. TO be eligible, you need to be between the ages of 18 and 35. However, you don't need to have an existing business to qualify.
​4. YouWin Connect
This is a yearly business grant program to encourage and mobilize youths to go into business and create jobs for themselves. To qualify for this grant:
1. You have to be a Nigerian between the ages of 18 to 45 years of age.
2. You must be a graduate from any of the accredited universities in the country.
3. Your business must be in the country.
4. You must not be a civil servant.
Do note that their target may change. The first edition was focused on youths, the second on women, and the third on both genders. If you have also been awarded before, you will not be eligible to apply again.
​5. GroFin fund
GroFin fund focuses on funding micro, small and medium businesses (MSMEs) in Nigeria and developing them until they reach maximum potentials. Under this firm, they are five different types of funds available ;
1. The Aspire Nigeria Fund.
2. The Growth Africa Fund
3. The Small Growing Business Fund.
4 The Aspire Small Business Fund and
5. The Aspire Growth Fund.
The last two funds are specifically for the Naija Delta region (oil-producing states) region. To be eligible:
your business must be in Nigeria, Ghana, Zambia, Egypt, South Africa, Kenya, Tanzania, Rwanda, and Uganda
Your business must be for-profit
Your business must have a turnover of US $ 15 million and assets less than US$ 6 million
Your business must be owner-operated, or that owner runs a substantial aspect of the business.
​6. Bank of Industry (BOI)
Bank of Industry also provides loans and grants to Nigerians. Recently, they launched a youth empowerment program for youth and talented entrepreneurs. The program Youth Entrepreneurship Support (YES) provides eight weeks of intensive entrepreneurship and business management training, technical skills training, five (5) days in-class business management and entrepreneurship training and financing. Click to learn more about the BOI scheme
.
To be eligible for the YES grant:
You must be Nigerian with a business within their SME-Cluster sectors. You can check that list by reading this in-depth view on the BOI.
Must be between the ages 18 and 35 (subject to proof with all National means of Identification)
Must have minimum Ordinary National Diploma (OND)
All applications will be carried out online.
Funding from the Bank of Industry usually ranges from N500,000 to N2 million.
​7. African Development Foundation
The US African Development Foundation is focused on helping African entrepreneurs find seed capital to begin their business. The foundation mainly focuses on startups within the energy, agriculture, and youth-led enterprises. For the past five years, USADF has awarded over $115 million in grants across over 1,000 community enterprises in Africa. USADF also provides training to their awardees and helps them build vibrant businesses. Visit this page to learn more about the African Development Foundation.
​8. Lagos State Entrepreneurs Trust Fund (LSETF)
The Lagos State Government, in 2016, set up the Employment Trust Fund (LSETF). The goal of the foundation is to tackle the issues of unemployment in the state. Therefore, the grant focuses on providing money-related guides and helping individuals in the state build their businesses.
The foundation also helps expand micro small and medium enterprises. It works with a budget of N25 billion for Lagosians to build great businesses.
​9. The Government Enterprise and Empowerment Program (GEEP)
In 2017, the Federal Government of Nigeria put away N112.2 billion to help businesses get started on the right foot. However, the grant, in this case, is repayable. Beneficiaries will receive interest-free loans between N10,000 and N100 000. The grant comes with a one-time 5% administration fee (paid after you receive the grant.
​10. National Youth Investment Fund
This year, 2020, the Federal Government also began the NYIF program to provide finance for Nigerian youths. The program promises to provide loans of about N250,000 to N50 Million to Nigerian youths. However, these loans are refundable and set for 1 to 3-year term loans at an interest rate of 5%. Click to learn more about the NYIF program.
To qualify:
You must be a Nigerian(with or without a registered business)
Be between the ages of 18 – 35
Have a business that is up to three years or a great fundable business idea
​11. Africa's Young Entrepreneur Empowerment (AYEEN)
AYEEN offers funding to Nigerian entrepreneurs across 36 states. Currently, they have attracted over 25,000 applications. However, their funding patterns depends so much on what is reached by their panelist. It can range from a couple of hundred thousand to tens of millions of Naira.
To qualify:
you must have a viable business idea or be running in business
Must reside in Nigeria and be a Nigerian aged 18 and above
​Other Business Grants in Nigeria you can apply.
12. IB PLC Foundation Kickstart Program
13. GEM Grant for academic research and related institutions ($50,000 – $250,000)
14. Innovation Price Africa ($25,000 – $1000000)
15. African Women Development Fund
16. Unilever Young Entrepreneurs Award (50,000 Euros)
17. African Women Innovation and Entrepreneurship
18. Africa Cocoa Fund To Support Cocoa Farmers in West & Central Africa ($5 million)
19. Africa Resilience Initiative for Entrepreneurs (ARIE) and Entrepreneurial Solutions Partners (ESP) Zero Interest Loan Program ($150,000 per firm)
20. African Youth Summit (N500,000,000)
21. Nigeria Impact Startup Relief Facility (NISRF) ($5,000 – $20,000)
22. IGINITE 2020 (9,000,000 Euros to 100 young females in Agribusiness)
23. GreenHouse Lab ( $100,000)
24. Global Youth Empowerment
​How To Apply For Business Grants in Nigeria
Having interest and genuine business ideas are not enough if you really want a business grant. More factors are considered. Some of them are;
1. Due to the large number of people applying for these same grants simultaneously, you stand a better chance of being picked if you apply on time.
2. Business Plan: writing an effective business plan is important in this aspect. This is what will let the organization know if you're serious or not. If you present a shabby proposal, you'll get a shabby response. The trick here is to grab their attention and show them how lucrative your business can be.
3. Information: you see, no organization will give you grants if you're still figuring out what to do r how to go about it. To not come across as being clueless, you have to research and meet people that are already in the line of business you're venturing into and get all the information or advice possible. This is what will help you stand out.
4. When filling out grant applications, you need to be specific and thorough in doing so. You'll have to avoid putting in more than one business plan so it won't look like you're dubious or have plans of diverting funds
​Grant Scams in Nigeria
It has come to our notice that several grant scams are going on throughout the country. Here's how to fish them out:
Grant applications are entirely free of charge. Anything requiring money from you has dubious origins. If a grant asks for a processing fee, it only requests such payments after you have received the grant.
Grant disbursements are usually done through reputable businesses, including microfinance banks. Avoid prescribing to backwater 'NGOS' with no history, promising you heaven on earth.
Grant applications are rigorous. There's no such thing as free money.
No foreign organization will boycott the Federal Government to 'dash' you money.
Now you know all about business grants in Nigeria? What are your thoughts? Have you been a victim of a grant scam before? Please share your views in the comment section.