Mobile money transfer is a big thing now in the banking sector. The latest trending and popular one is the transfer of funds using USSD code.
United Bank of Africa (UBA), one of the top banks in Nigeria with huge customer base has dedicated USSD codes for easy mobile banking transaction. With the UBA Transfer Code, you can learn how to transfer money from UBA to other banks, pay your utility bills, check your account balance and even recharge your phone.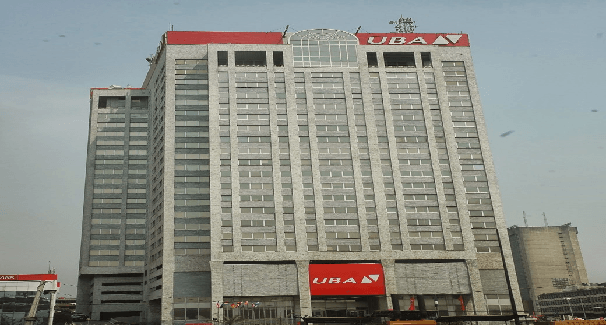 With the steady growth of both the telecommunication and the banking sector, it has become imperative to form a synergy on the seamless operation of mobile banking
What is USSD?
USSD (Unstructured Supplementary Service Data) is a Global System for Mobile(GSM) communication technology that is used to send text between a mobile phone and an application program in the network. Applications may include prepaid roaming or mobile chatting.
The unstructured supplementary service data (USSD) – is currently the best available technology to deliver mobile financial services to both low and high-income customers.
When comes to sending money, and other uses of UBA USSD codes, the method is very simple and we will show you how to get it done in this article.
Pls, note that for UBA customers to be eligible for the USSD code, they need to have registered their number and activated it for the UBA Mobile Banking.
UBA Transfer Code – How to transfer money from UBA to other Banks
Below is how you can transfer money from your UBA account to other Banks in Nigeria
You will need to make use of the phone number linked directly to your UBA account.
Dial *919# on your device using the phone number linked to your account. This should pop-up the "UBA Magic Banking".
Select '4' which is the 'Transfer-Other Banks' option.
Next is the payment method where '1' is for UBA account and '2' is for UBA Prepaid Card.
Enter the amount you want to transfer and click on 'next'.
Then enter the recipient account number.
You'll receive a confirmation message for the transaction.
Alternatively, you can send money to other banks by using the USSD code directly. Just dial 919*4*account number*amount# You can directly send money to your fellow UBA accounts. Dial *919# and select '3' option which is 'Transfer-UBA'.
UBA Transfer Code – How to transfer money from One UBA to Another
You can transfer money from one UBA account to another UBA account, simply follow the process below;
With the phone number linked to your UBA account, dial *919# to display the UBA Magic Banking.
Select option '3'
Choose your preferred payment method.
Enter the amount you wish to transfer to the other UBA account.
Enter the UBA account number you want to transfer money to and send.
You'll receive a message confirming the transfer was successful.
Also, you can directly send money from your UBA account to another UBA account. To do this, just dial *919*3*Account number*amount#
Benefits of using UBA Transfer Code
No internet connection required.
It is fast and convenient.
It works on all devices.
Transactions of up to 1 million Naira per day.
Send money to every bank operating in Nigeria.
Other UBA Transfer USSD Codes
UBA has various USSD codes for different functions. These codes enable customers to operate their accounts easily and conveniently. Below are other UBA transfer USSD codes and their functions;
How to Check UBA Account Balance
You can also check the balance on your UBA account. To check your UBA account balance, Dial *919*00#
How to recharge your Phone via UBA Airtime recharge code
The UBA USSD code also makes it easier to quickly recharge your phone. You can recharge for yourself and for others
To top-up for Self, Dial *919*Amount#
To top-up for Others, Dial *919* Phone number*Amount#
Other uses of UBA USSD Codes
To load UBA Prepaid Card, Dial *91932#
To pay utility bills, Dial *919*5#
To make ATM cardless withdrawal, Dial *91930*Amount#
You can as well do all your mobile banking transactions via the UBA mobile app. The App is available on both the Google play store and Apple's App Store.
Features of the UBA Mobile Banking
Quick log-in within a few seconds with the biometric option (facial and fingerprint) on devices that support this feature.
Indemnity profile to set your desired transaction limits.
Toggle between day and night modes.
Faster navigation with the sliding menu available on all user sessions.
Banking Services on Self-Service mode.
Fewer, more intuitive screens enhancing user experience.
ATM/Branch locator.
24/7 customer service support via live chat.
Quick selection of phone numbers from device contacts lists for airtime top-up.
Favourites list creation for easier transactions.
Automatic insertion of OTP received via SMS on the transaction screen.
Auto reminders for recurrent bill payments and transfers
This is everything you need to know about UBA Transfer Code and how to transfer money from UBA to other banks. And also a quick mention of the UBA Mobile Banking App.