In this article, we will talk about everything you need to know about Wentworth Miller net worth 2020, who Wentworth Miller is, Wentworth Miller personal life, his wife, career, and family.
What comes to your mind when you hear the name, Wentworth Miller?
Prison break right, Yeah.
So, lets talk about this talented actor
Who is Wentworth Miller?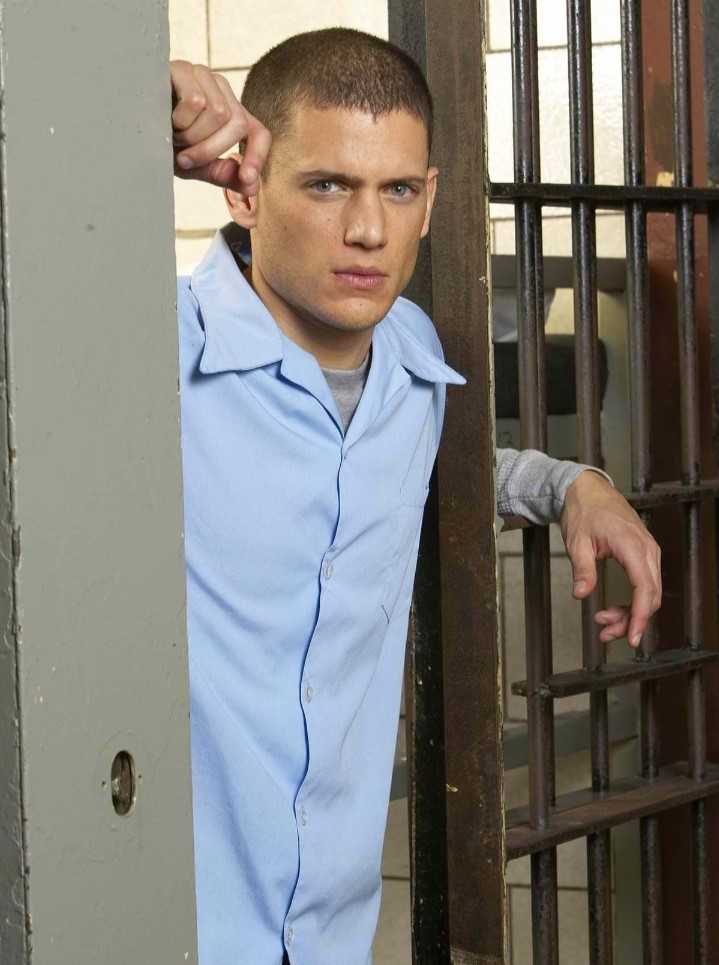 Wentworth Earl Miller III is an American actor, model, and screenwriter born in Chipping Norton, Oxfordshire, England, on June 2, 1972. His parents are Wentworth Miller II, an African-American lawyer and teacher, and Roxann, a special education teacher. Wentworth has two younger sisters Gillian and Leah.
Wentworth Miller Biography
At the time of his birth, his father was studying under the Rhodes scholarship at the  University of Oxford. But a year after that, they moved to Park Slope, Brooklyn, where he attended Midwood High School and graduated with a Bachelor's degree in English in 1995 from Princeton University. Till today, he retains dual citizenship (due to his birth in the UK to American parents) but claims to be an American. In the same year, Wentworth moved to Los Angeles to pursue his dreams as an actor.
Went worth Miller Acting Career
Before Prison break
Wentworth had always been an entertainer right from his high school days when he joined an annual music production, Sing!. He was also a member of the AV club and his school newspaper.
He was also a member of the Tigertones. In this Princeton acapella group, he sang baritone and the school paper, where he worked as a cartoonist.
His journey to stardom had been a rough one; he worked as a temp in different production companies and bookstores before landing minor roles, which led to his break in the movie industry. In 1998, he had his first debut in the movie Buffy the Vampire Slayer. Then ER, Popular and starred as David Scott in the Hallmark series Dinotopia. In 2003, he acted as the younger version of Anthony Hopkins' character Coleman Silk in the movie The Human Stain.  In the same year, he appeared as Dr. Adam Loockwood in the movie  Underworld. Also, he starred in Joan of Arcadia season finale as Ryan Hunter.
Rise to the spotlight
In 2005, he starred alongside Robert Knepper, Amaury Nolasco, and Dominic Purcell in the movie Prison Break, a Fox Network series. This movie skyrocketed his career as an actor and earned him second place in the 2007 Bravo Otto award of the Best Male TV Star and was nominated for four Teen Choice Awards. His character, Michael Scofield, was the lead role, and he later did a voice over for it in the video game, Prison Break: The Conspiracy in 2010.
Since then, he's starred in movies including Ghost whisperer, The Flash, which he won a Saturn award for as the Best Guest Starring Role on Television, Young Justice as Captain Cold, Legends of Tomorrow, and many more.
Today he lives in Vancouver, Columbia, and is the screenplay writer for some exciting movies, including the movie Stoker, Uncle Charlie, and the horror movie The Disappointments Room. In 2005 l, he also modeled in Mariah Carey's music videos, We Belong Together, and It's Like That.
Went worth Miller Net worth
 He has been able to make a name for himself in the entertainment world. Known as a model, actor, and screenwriter, he has a net worth of $4 million.
| | |
| --- | --- |
| Estimated Net worth in 2020 | $4 million |
| Previous Year's Net worth (2019) | $4 million |
| First Name | Wentworth |
| Last Name | Earl Miller III |
| Profession | Model, Film Producer, Voice Actor |
| Age | 48 years |
| Birth Sign | Gemini |
| Date of Birth | 2 June 1972 |
| Place of Birth | Chipping Norton, United Kingdom |
| Country | United States |
Is He Married or Gay?
I know just like me; you want the juicy bits of everything. Well, up until now, there's no official news about Wentworth Miller's relationship status. However, he's made appearances in the past with Mark Liddell and Kristoffer Cusick. He seems to have a very private life and likes to keep it that way. However, In August 2013, he came out as gay. This was in his public letter, which he wrote in response to his invitation to the St. Petersburg International Film Festival in Russia.
He opened up about how troubled and depressed he was as a young teenager because he had to hide his sexuality from everyone and had no one to talk to about it, up to the extent he resorted to comfort foods and gained Soo much weight. His fanbase increased as a result of this revelation and the fact that they're very easy to relate with. He's been repeatedly seen with Luke McFarlane, a Canadian actor, and seems to have an intimate relationship with him. However, all attempts to confirm such information from him have been to no avail. He hasn't denied or accepted such claims, as at the time. They've never been a record of him being married or having children so far.
Wentworth Miller Age and Height
Wentworth is currently 48 years old. He was born on June 2, 1972, in the United Kingdom. As for his height, he is gorgeously built and tall at 1.85 m
Awards and Nominations
Wentworth has been in the entertainment industry for twenty-three years now and has amassed a good number of awards and nominations for himself. He has a total of fifteen Nominations and has won three of which includes:
2015 Saturn Award: Best Guest Performance In A Television Series ( The Flash ).
2014 Fangoria Chainsaw Award: Best Screenplay (2nd place for the movie Stoker).
2007 Bravo Otto Awards: Best male TV Star (2nd place for the movie Prison Break).
Wentworth Miller Instagram
This fine specimen of a man has an active fanbase of 2 million followers on Instagram without following a single soul. 😂 I told you he was famous. He can be followed on Instagram through his Handle, @wentworthmiller.
Wentworth Miller Pictures
To crown our interesting journey into the life of this stunning actor, let's look at some gorgeous photos of him.