Would you like to know what is e-Naira is all about? Here we will be reviewing e-Naira registration, how it works, and how to download the e-Naira app.
We are sure by now you must have come across the e-Naira. Anyways, even if you haven't, allow us to introduce it to you and provide everything you need to know about the platform.
You already know the economic crisis that has befallen the currency of Nigeria which is the "Naira (₦)" especially in the foreign exchange. Well, one of the many ways the Central Bank of Nigeria (CBN) is trying to battle this crisis is to launch a digital currency known as "e-Naira".
What is e-Naira?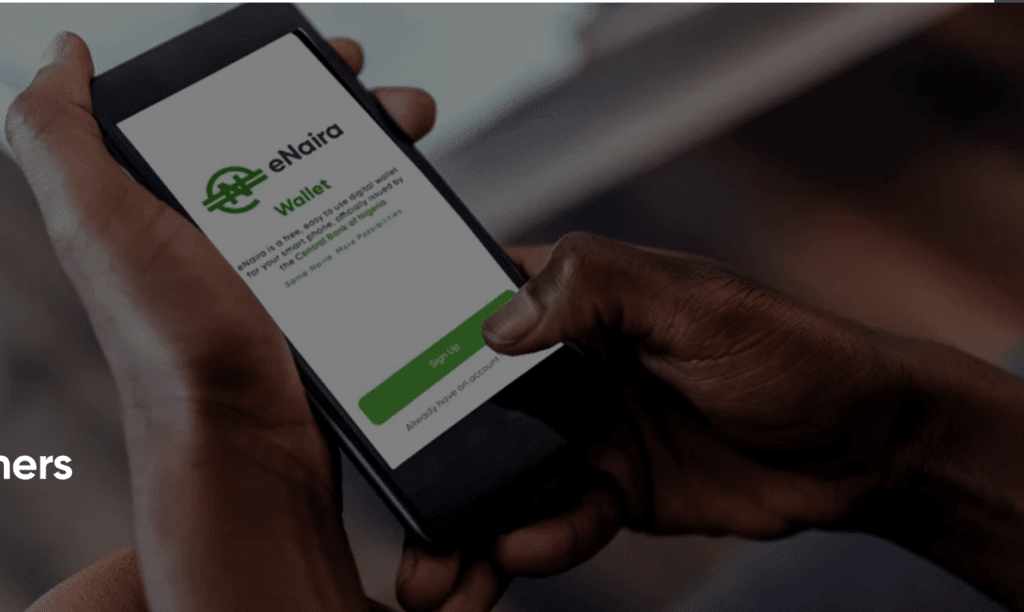 e-Naira is an electronic or digital currency issued by the Central Bank of Nigeria (CBN) that provides a unique form of money denominated in Naira. According to the CBN, digital currency serves as both a store of value and a medium of exchange, offering better payment prospects in retail transactions when compared to cash payments.
The e-Naira is a legal tender whose value is equal to that of the Naira (₦). But unlike most cryptocurrencies that are somewhat decentralized, the e-Naira is centralized and regulated by the Central Bank of Nigeria. It would be a CBDC (Central Bank Digital Currency) token that would only exist in electronic and digital form.
The project is being carried out by the Central Bank of Nigeria and their technical fintech partner, Bitts Inc. The CBDC will be built on Blockchain technology and will provide a platform for the Nigerian government to leverage this technology to maintain a centralized and institutional role over the currency.
About Bitts Inc
Bitts Inc is a fintech company that specializes in the creation of payment systems that improves financial and social inclusion and overall sustainable economic growth. They have been acknowledged by the Bretton Woods Institutions (IMF & World Bank) for their excellence in their operation methods.
E-Naira Registration – How to Register for E-Naira wallet
The registration for the E-Naira is free and will be available from the launch date – October 1st 2021. Financial institutions in the country will be relevant for the usage of e-Naira. So you may need to visit your nearest bank branch and ask the customer care representative to add the e-Naira to your bank profile. A form may be given to you to fill to get your e-Naira account created and activated.
How to Register for e-Naira wallet as individual
As an individual, follow the steps below to register for the e-Naira wallet;
Download the e-Naira app when it becomes available on the Google play store and Apple app store from October 1, 2021.
Then enter the invitation code you received from your bank.
Enter minimum identification details such as BVN, NIN or AML/KYC.
Enter your information details i.e. Name, Date & Place of Birth, Phone Number, Passport Photograph, Email and Password.
Minimum ID is validated.
You'll receive a notification from your financial institution i.e. Bank
Then log in to your e-Naira wallet.
E-Naira App Download
The e-Naira application will be available for download starting on October 1st, 2021. The application will be available on the Apple app store and Google play store. The e-Naira app has a wallet inside and on this wallet, users will be able to hold their e-Naira token, perform transactions and monitor their cash flow.
It is important to note that the e-Naira is not a paper note or a physical coin but a digital currency. You'll need to have a wallet to store this digital currency. But just like the physical naira note, the Central Bank of Nigeria will design its usage and regulate it through financial institutions to individuals and businesses.