First National Bank has made the movement of funds quite easier by adopting geo-payment services. This payment option facilitates the transfer of funds to individuals within the geopolitical regions in South Africa. Due to the solo function performed by this payment system, it is, therefore, a faster and also secured approach for money transfer. This new feature on the FNB banking app works on most android devices and also works efficiently on all iPhone and iPod devices.
FNB Geo- Payment
According to Michael Jordan the FNB CEO, "he believed that the geo-payment system will not only offer additional ease or convenience to users but will also open a new door or create room for strategic abilities or potentials for cashless payment transactions moving forward". As of 2012, the stated app is said to have one hundred and sixty thousand (160,000) active users though the figure was expected to climb higher as time goes on. It is an electronic payment of the same class as other existing FNB one-time online payments. To perform a successful transfer, you need to note that you and the recipient must be within the same geopolitical area if the system must process the transfer.
FNB geo-payment service is designed in a way that anyone that doesn't own an FNB account can receive transfers by downloading the FNB app and using the e-wallet service. One distinct benefit of this service is that parties involved in the payment transaction don't need to exchange their bank information/details. Read on to figure out more on how this geo-payment service works while the article guides you towards performing a successful payment transaction.
How It Works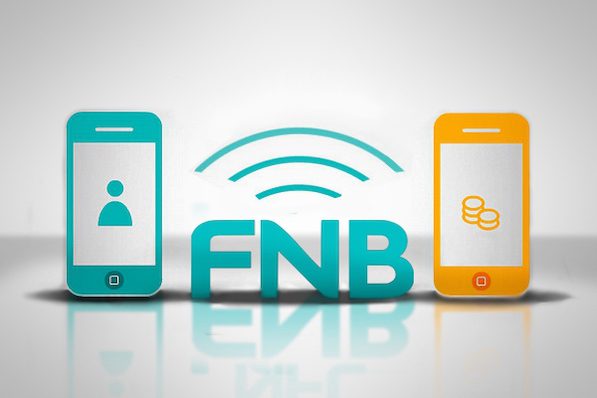 If you have no clue on how the geo-payment service worked before now, stick with me and carefully read on to get the simplified details.
For a payment or transfer transaction to occur, the first and most important thing to do is for both the sender and the recipient to turn on their mobile phone location. Once this is done, the phone will automatically identify one another, although these phones have to be compatible. The payment transaction can only take place if the receiver is around five kilometre radius.
The FNB geo-payment system doesn't require you to share your banking details with others since the service authenticate automatically through the app latest programming interface.
The geo-payment service allows payment transactions to non-FNB users in South Africa, all which is required of you to do is to download the App from your play store or App Store on your mobile phone and use the e-wallet service option. The payment will then be kept in the e-wallet for a minimum of thirty days period, after which it can be withdrawn from any First National Bank ATM.
The geo-payment service is majorly a person-to-person money transaction that uses WiFi, cellular triangulation, and GPS. It requires the user that is making the payment to key in their online banking passcode for payment confirmation.
Payment starting from R1.00 up to R35,000.00 can be made via the geo-payment service, depending on the sender's daily transfer limit.
This service also allows FNB users to be able to withdraw funds from any First National Bank ATM with a regular daily limit of R5000.00 and a maximum limit of R3000.00 per transaction.
This first national bank service facilitates free unlimited geo-pay payment, though it depends on your monthly online package. That is if you are on a monthly fee package.