Want to go on a trip anywhere in Nigeria, then you would love this article on ABC Transport online booking, price list, and customer care channels.
When it comes to finding the best transport companies in Nigeria, ABC stands out among the very best. They are well known for their quality customer service, discipline, and integrity. Whether you are traveling around Nigeria or going over the border, ABC has the right fleet of vehicles ready to deliver.
However, ABC, as we know, began with 5 HiAce Buses and was called The Associate Bus Company. It was founded by Frank Nneji shortly after his company Rapido (dealing in educational materials) folded. Frank Nneji Uzoawuotu is a proud Nigerian and hails from Mbaise, Imo State. By July 2004, ABC transport began catering to passengers moving between Lagos, Nigeria and Accra, Ghana. Perhaps ABC Transport is the largest road transport company in West Africa because of its efficiency and height of professionalism.
However, Incorporated as a Limited Liability Company and by 2006, the company launched its Initial Public Offer. Today, the company has over 1,200 employees and over 500 fleets.
Read more: 5 Nigerian Cities with the Worst Traffic
Types of ABC Transport Services  
1. ABC Cargo Express
ABC Transport has a specialized aspect for carrying all kinds of cargo across West Africa. They charge by weight and can accommodate special occasions, which has made them one of the most popular among customers wishing to move their goods from one part of Nigeria to the next.  You can carry goods of all shapes and sizes and even charter a big large van, especially if you are moving your entire home to a new location. To learn more about this spectacular service, visit www.abccargoexpress.com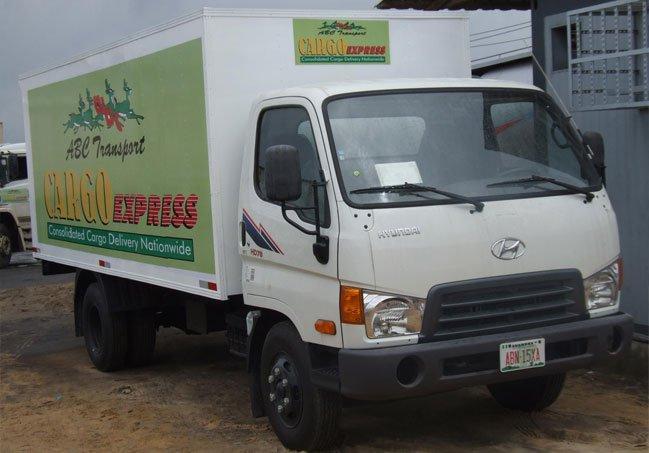 2. ABC Transport Sprinter Service
This is perhaps the most common transportation service, you must know about ABC. These have to do with their fleet of small buses moving across areas within the country, especially Abuja, Port Harcourt, Owerri, Calabar, Lagos, Aba, and many other places. Their buses usually carry 14 people, giving you enough room to stretch and remain comfortable throughout your journey.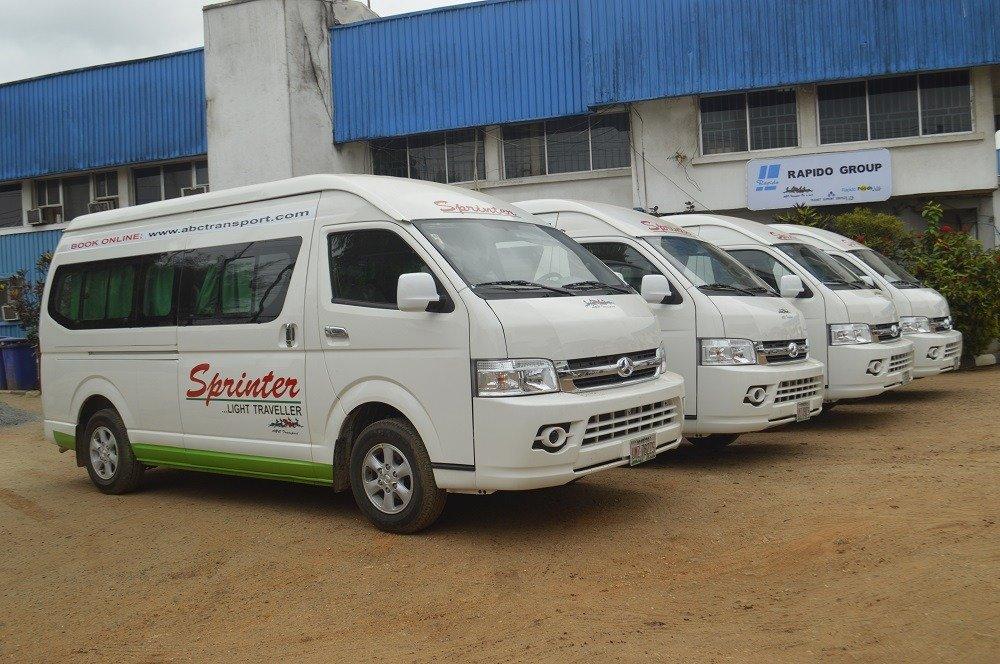 3. ABC Coach West Africa
If you prefer moving by road to neighboring West African Countries, this is the service for you. ABC has a fleet of comfortable coach buses, designated for this sort of travel.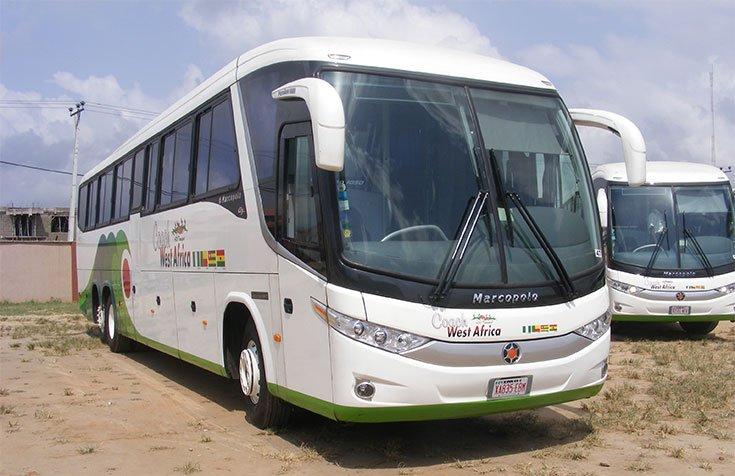 All You Need to Know About ABC Transport Online Booking
Now you know all the transportation services you can enjoy ABC transport, let's talk about the online booking section. Yes, ABC allows you to book your trips directly from the comfort of your home. You can choose your desired departure time, seat preference, and even learn more about the company's extra services. These bookings can be made via their mobile app or website. So you can book online via your smartphone, tab, or laptop.  Want to know how to use ABC transport Online booking, here are the easy steps you need to use their online booking system.  
To download ABC Transport Mobile app: IOS, Android
How to book online with ABC Transport
Visit ABC Transport via their website URL – www.abctransport.com
Right on the homepage, you will see the options to select your destination as "one way" or "round trip."  Round Trip off course means paying for your Trip to and fro at one time.
So, you can enter your location in the first box, the destination in the second box, and select your desired travel date.
Next, you will find the available time and can pick your desired departure time.  Next, select your preferred seat position from the available seat numbers present. Now, enter your personal details, including your name, phone number, and address.
Once done, you will be taken to the payment area. Here you can pay with your card. And of course, you've got nothing to worry about it's safe.
Finally print your receipt or screen grab the receipt. Don't forget to take it to the terminal on the day of your departure.
Note: We recommend making your booking before the day of your departure. That way, you can select your most preferred seating position and ease the stress of booking at the terminals.
ABC Transport Destinations and Pricing List in Nigeria
Lagos Terminals
ABC Transport Lagos Terminals Price List
Lagos to Abuja
₦ 8,000
Lagos to Port Harcourt
₦ 6,950
Lagos to Umuahia
₦ 6,900
Lagos to Aba
₦ 6,900
Lagos to Onitsha
₦ 6,900
Lagos to Kaduna
₦ 8,500
Lagos to Mbaise
₦ 6,900
Lagos to Jos
₦ 8,300
Lagos to Awka
₦ 6,150
Lagos to Enugu
₦ 6,150
Lagos to Uyo
₦ 7,500
Lagos to Aba
₦ 6,800
Lagos to Warri
₦ 5,250
Lagos (Ajah) to Abuja
₦ 8,000
Lagos (Ajah) to Port Harcourt
₦ 7,500
Lagos (Ajah) to Warri
₦ 5,250
Lagos (Ajah) to Owerri
₦ 6,800
Lagos Ajah to Onitsha
₦ 5,800
Lagos (Ajah) to Aba
₦ 6,800
Lagos (Ajah) to Calabar
₦ 8,000
Lagos (Ajah) to Uyo
₦ 7,000
Lagos (Ajah) to Umuahia
₦ 7,000
Lagos to Ghana (Accra)
₦ 13,950
Lagos to Lome
₦ 13,750
Lagos to Cotonou
₦ 10,250
ABC Transport from Ikorodu Terminals Price List
Ikorodu to Abuja:
₦ 6,600
Ikorodu to Enugu
₦ 5,000
Ikorodu to Awka
₦ 5,000
Ikorodu to Onitsha
₦ 5,000
Ikorodu to Mbaise
₦ 5,100
Ikorodu to Orlu
₦ 5,100
Ikorodu to Port Harcourt
₦ 5,100
Ikorodu to Benin
₦ 3,000
Ikorodu to Warri
₦ 3,500
Ikorodu to Calabar
₦ 6,600
Ikorodu to Uyo
₦ 6,000
Ikorodu to Umuahia
₦ 5,100
Ikorodu to Owerri
₦ 5,100
Ikorodu to Aba
₦ 5,100
Abuja ABC Transport Price List
ABC Transport from FCT terminal price list
FCT to Lagos (Amuwo)
₦ 8,000
FCT to Aba
₦ 8,000
FCT to Lagos
₦ 8,000
FCT to Lagos (Ajah Terminal)
₦ 8,500
FCT to Calabar
₦ 8,000
FCT to Enugu
₦ 7,000
FCT to Awka
₦ 7,000
FCT to Ibadan
₦ 7,500
FCT to Owerri
₦ 7,950
FCT to Onitsha
₦ 7,950
FCT to Umuahia
₦ 8,000
FCT to Aba
₦ 8,000
FCT to Benin
₦ 6,050
Gwagwalada Terminal Prices
ABC Transport from Gwagwalada Terminal Price List
Gwagwalada to Aba
₦ 7,000
Gwagwalada to Lagos
₦ 7,000
Gwagwalada to Calabar
₦ 7,000
Gwagwalada to Awka
₦ 5,800
Gwagwalada to Owerri
₦ 7,350
Gwagwalada to Onitsha
₦ 7,350
Gwagwalada to Ibadan
₦ 6,500
Gwagwalada to Enugu
₦ 5,800
Gwagwalada to Umuahia
₦ 7,000
Gwagwalada to Aba
₦ 7,000
Gwagwalada to Port Harcourt
₦ 7,200
Gwagwalada to Lagos (Ajah)
₦ 7,600
Enugu ABC Transport Price List
ABC Transport from Enugu Terminal Price List
Enugu to Aba
₦ 1,400
Enugu to Abuja
₦ 7,000
Enugu to Calabar
₦ 3,000
Enugu to Lagos
₦ 6,500
Enugu to Owerri
₦ 1,600
Enugu to Port Harcourt
₦ 2,750
Enugu to Umuahia
₦ 1,600
Enugu to Uyo
₦ 2,000
ABC Transport Price List Port Harcourt terminal
ABC Transport From Port Harcourt Terminal Price List
Port Harcourt to Abuja
₦ 8,000
Port Harcourt to Awka
₦ 2,050
Port Harcourt to Calabar
₦ 2,850
Port Harcourt to Uyo
₦ 1,900
Port Harcourt to Enugu
₦ 2,750
Port Harcourt to Lagos
₦ 6,500
Port Harcourt to Onitsha
₦ 2,000
Port Harcourt to Owerri
₦ 1,050
ABC Transport Price List at Ibadan Terminal
ABC Transport from Ibadan terminal price list
Ibadan to Abuja
₦ 7,000
Ibadan to Kaduna
₦ 6,500
ABC Transport Customer Care For Nigeria and Ghana
There are just times you might want to speak to a customer sales representative at ABC. This is especially if you need help with your bookings, want to cancel, or even make a complaint. Fortunately, ABC provides all sorts of ways to contact them. You can use their phone, email, or even visit their customer sales desk in person for help. Here are all the contacts you can use to get in touch with ABC Transport Customer Care
| | | | |
| --- | --- | --- | --- |
| Terminal | Address | Phone number | Email address |
| ABIA | 2, Ikot Ekpene Road, Aba | 07029116651, 08229116651, 08142552421 | aba@abctransport.com |
| UMUAHIA | 8, Mission Hill Umuahia | 07038571144, 08035448821 | umuahia@abctransport.com |
| FCT | 36, Ekukinam Street, Utako District (off Berger Junction), Abuja | 095242020, 092634148, 08142552437 | abuja@abctransport.com |
| GWAGWALADA | Jibeco Nigeria Limited, Gwagwalada, Abuja FCT | 07030890239 | gwagwalada@abctransport.com |
| KATAMPE CARGO CENTER | Plot 1850 Cadestral Zone B07, Near Mabushi Modern Market, Abuja | 08142552447 | katampe@abctransport.com |
| UYO 1 | Long-Distance Bus Terminal, Park Road, Itam, Uyo | 08067060526 | uyo@abctransport.com |
| UYO 2 | 60 Ikot Ekpene Road, opposite MTN Office, Uyo | 07038894946 | uyo@abctransport.com |
| AKWA | Aroma Junction by Ozoagu Bus Stop, Awka | 08064834870, 08064699718 | awka@abctransport.com |
| ONITSHA | Onitsha-Asaba Expressway, Opposite Ogbaru Main Market, after Upper Iweka Flyover, Onitsha. | 046482784, 07038570482 | onitsha@abctransport.com |
| COTONOU | Emperor Tour Sarl, Stade de L'amite Kouhounou, Cotonou | +22897035013, 93699554, 97387842 | cotonou@abctransport.com |
| CALABAR | 75, IBB Way, Calabar | 08069189038 | calabar@abctransport.com |
| EDO | INE oil Ltd off KM 8 Benin – Lagos Expressway, Euboumore Village, Benin. | 08036788464, 08062968337 | benin@abcstransport.com |
| WARRI | 194, PTI Road, Effurun, Warri | 07066221578 | warri@abctrasnport.com |
| 9th mile, ENUGU | Beemartz Hotel, 38 Enugu Road, 9th Mile Corner, Ngwo | 8142552424 | 9thmile@abctransport.com |
| ENUGU | 122, Ogui Road, Enugu | 042255069 | enugu@abctransport.com |
| ACCRA | 75, Nsawam Road, R5 Bus Stop (Caprice), opposite Price way Hotel, Avenor, Accra. | 0244739143, 0208765930, 021227236, 009233243708737 | accra@abctransport.com |
| MBAISE | Alpha Paradise Hotel by Ahiara Junction Ahiazu Mbaise, Mbaise | 08063786378 | mbaise@abctransport.com |
| OWERRI | Plot 9 Egbu Road, Owerri | 08064327270 | |
| KADUNA | 3, Kachia Road by Railway Station Market, Kaduna | 08034910292, 08139083445, 08037791010 | kaduna@abctransport.com |
| LOKOJA | 178 Hammed Bello Way, Opposite New Market, adjacent Texaco Petrol Station, Lokoja | 07038570375, 0809597096, 08038808013 | lokoja@abctransport.com |
| Special cargo service, LAGOS | 52C Ikorodu Road, Fadeyi | 018793070, 08101312485 | cargoex@abctransport.com |
| AMUWO ODOFIN | Plot 79, Oba Kayode Akinyemi Way by Festac Bypass, Lagos | 01-8793076, 08053001000, 08142552436 | amuwo@abctransport.com |
| BOLADE OSHODI | 129 Agege Motor Road | 01-7911365, 8793078, 8793070, 07038570556, 08033722122 | bolade@abctransport.com |
| IKEJA CARGO OUTLET | 2, Simbiat Abiola Way, Computer Village, Ikeja | 08023422666 | cargoex@abctransport.com |
| JUBOWU | 22, Ikorodu Road, Jibowu, Yaba | 01-7741320, 8793072 | jibowu@abctransport.com |
| Lekki ticketing outlet | Opposite Jakande 1st Gate beside FCMB, Lekki Expressway, Lekki | 08138273133 | lekki@abctransport.com |
| NASARAWA | 60, Jos Road, beside NYSC Zonal Office, Akwanga | 07038571256 | akwanga@abctransport.com |
| IBADAN | Opposite Nigerian Breweries by Acorn Filling Station, New Ife Road, Ibadan | 08142552449 | ibadan@abctransport.com |
| JOS | Hallmark Home Plaza, 7/9 Lugard Road, (Former UTC Motors), Jos | 09034910292 | os@abctransport.com |
| Rivers, PORT-HARCOURT | Eliozu Junction, East/West Road, Port Harcourt | 0806591043, 08140066940 | phc@abctransport.com |
| LOME, TOGO | 7, Rue Sylvanus Olympio Presse de la Station Total Plage, Sur route de Restaurant Marox, Lome | +2289076956, 9171741, 9255998 | togo@ |