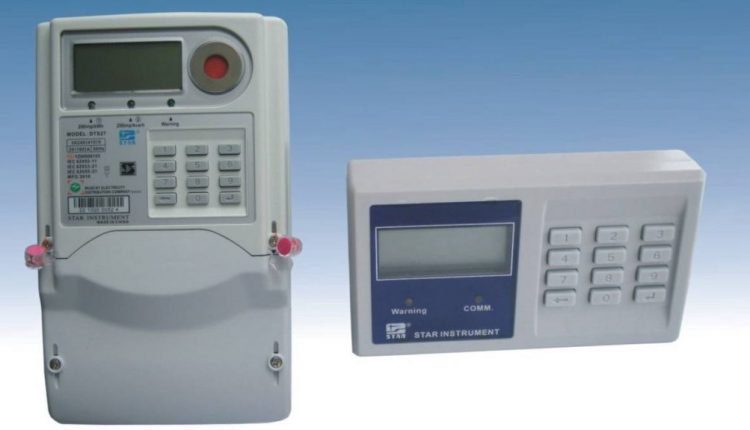 How to Apply for Prepaid Meter Online in Nigeria
In this post, we discuss how to apply for prepaid meter online in Nigeria.
Since the privatization of the Nigerian Electricity Supply Industry (NESI), the industry has been confronted with the enormous burden on metering customers by the eleven distribution companies. The constant supply of electricity was a problem with the issuing of crazy bills by the PHCN to Nigerians without properly estimating the energy consumed by consumers.
The majority of Nigerians are not satisfied with the tariffs for bills and do not know how to request for prepaid meters. Some believe that before you can apply for a prepaid meter, you need to have connections or know a worker.
This step-by-step guide explains all you need to know about requesting a prepaid meter online. It also answers any question you may have concerning how to apply for a prepaid meter in Abuja, Lagos, Ogun, or how much it costs to install a prepaid meter.
What is a Pre-Paid Meter?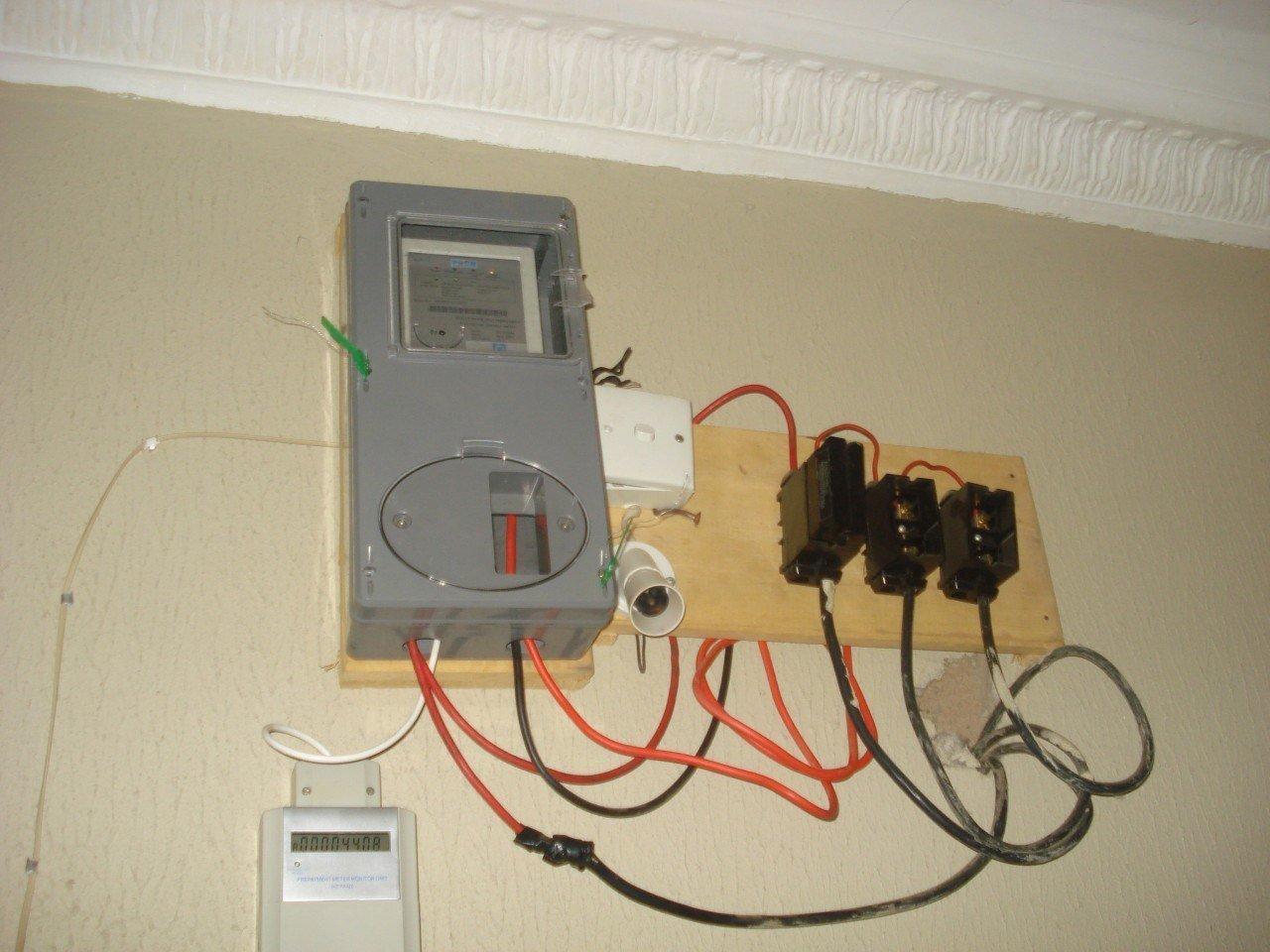 A pre-paid meter simply means you pay on the go. We can also say that it is a process of recharging (buying) an amount of energy that you want to consume or that you feel will be enough for you.
The good thing about this package is that you have total control over who, how your energy is used.
For example, you can choose to stop reading when you don't want to use it right now, or when you're away for a few days. Nobody will bring bills for you or disconnect you from the power source.
How Does it Work?
Installation of a prepaid meter in the consumers' premises
The consumer buys a token (a voucher for electricity) from the utility company and enters it in his meter
The power supply is activated when the meter is loaded with credit
As the consumer consumed electricity, the credit in the meter is reduced
When the credit gets low, the consumer simply buys a new token and gets more electricity
If the consumer does not buy a new token, the power supply is interrupted until a new token is inserted into the meter
Advantages of Prepaid Meters
Helping customers to manage their debt and energy consumption;
Prevent large, unexpected bills,
Disadvantages of Prepaid Meters
Above-average costs for your electricity;
The best energy offerings on the market are not available to prepaid meter customers;
They can be troublesome because you have to go out to top up keys and smartcards; – if you cannot reach a shop to top up your meter your energy can be switched off;
With older meters, prices have to be updated manually after price increases or decreases, which can take months. This means that you may have to pay old tariffs and owe a lump sum or overpay.
If you have moved into a new home that has a prepaid meter, it is important that you register with the energy company as the new account holder.
If you don't, you could end up paying the wrong rates because the previous owner might have debts with the energy supplier.
Once you've registered as the new owner, it's a good idea to compare prices to make sure that you're using the cheapest prepaid meter.
Requirements for the Application of a Pre-paid Meter?
This is a very necessary question since everyone cannot be eligible to apply for a pre-paid meter. The requirements include that; you must have buildings or businesses for which you are requesting the meter.
You must already have an account.
Your outstanding bills must be paid.
You need an internet connection to apply online.
Can a Prepaid Meter be Requested for by a Tenant?
YES, a tenant can request for his meter. Regardless of whether you are a tenant in one, two, or more stores, you can apply for it. But one thing is certain: you must not remove or take the prepaid meter with you when you pack out of your apartment or shop. This is because it is not your property.
Does the Application Require Money?
No, you don't have to pay any money. Remember that you are only applying. So, nobody will ask you to pay money. But you should always have an active account. And pay all outstanding bills.
The Benefits of Using a Prepaid Meter
No Readers — While in previous generations there would have been little concern if a meter reader comes to your home, there are unfortunately a lot of security risks associated with readers these days.
Unfortunately, due to crime and fraud, it is incredibly undesirable to have unknown people on your premises or even in your home.
There are no meter readers at all if you switch to prepaid electricity, so there is no risk.
Budget Better — If you are using postpaid electricity (billed at the end of the month) you don't know how much you are using per day, week, or hour.
A prepaid electricity meter has a reading that shows your units and the amount of electricity consumed. In this way, you can better monitor how much electricity you use and therefore budget better every month.
If you often get electricity bills a month that are surprisingly higher than you ever thought, then switching to prepaid will help you monitor and use your electricity more efficiently.
No Billing Inaccuracies — Have you ever contested your electricity bill because it was incorrect? Using prepaid electricity gives you control over exactly how much you buy each month.
You cannot be overcharged by the electricity company because you can only use what you bought. The use of prepaid electricity allows you to have more accurate monthly electricity budgeting.
Avoid Problems with Non-Payment — Not paying your electricity bill promptly can cause many issues and may even negatively impact your credit rating.
When you switch to prepaid electricity, you no longer have to worry about problems related to not paying your electricity bill on time.
No, Disconnect and Reconnect Charges — If your power has been turned off before you know there are penalties for disconnecting and reconnecting power at your home or business.
If you have a prepaid meter on your premises, you no longer have to worry about being disconnected and incurring additional payments to reconnect.
No Deposit Required — In many cases, a deposit is required to have postpaid electricity on your property paid before the electricity is connected for the first time.
This is not the case with prepaid, and regardless of whether you already have a meter or want to have one installed, you do not have to pay a deposit.
24/7 Service — Prepaid electricity can be purchased from suppliers across Nigeria and is available 24 hours a day, 365 days a year.
There is no need to call or go online to activate your electricity. Simply enter your prepaid electricity token and your electricity units will be credited to your account no matter what time of day or night you want.
Steps to Apply For Prepaid Meter in Lagos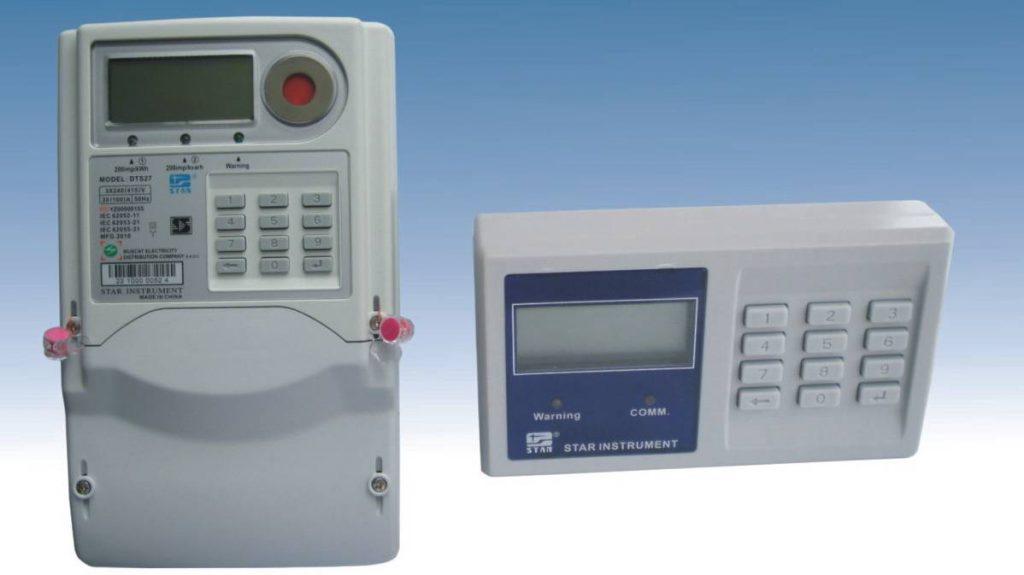 These simple steps will enable acquire a prepaid meter in Lagos. It is fairly free and is open to all customers.
Step 1: Go to the nearest power company and get the form that will be issued by the ERS (Electric Sales Representative/department)
Step 2: Fill out the form with valid and correct information.
Step 3: Submit the form and have your meter installed in your home within 45 days.
Step 4: After installation, the customer should visit the Electric business unit for Vending and reconciliation of account, this is very important.
Step 5: You as a customer are expected to disconnect the load/lines before installing the meter.
Steps to Apply for Prepaid Meter in Abuja
Step 1: The customer visits the AEDC website to start an inquiry for the meter.
Step 2: The customer fills out all required information including the customer's phone number, as requested in the Application Guide Tab provided on the Web Portal.
Step 3: The customer's premises are visited to perform a location verification and determine the type of meter the customer needs
Step 4: The customer is advised by SMS or email to make the payment with the appropriate payment instructions
Step 5: Customer makes payment
Step 6: The customer is metered within 10 working days.
Step 7: Once the prepaid meter is installed, login to Instant Energy to buy energy units for your prepaid meter.
You can also visit the Google Play Store to download the app for a simple and seamless experience.
Steps to Apply for Prepaid Meter in Ogun State
The Credited Advance Programme for Metering Implementation, CAPMI, is the credited prepayment for meter consumption. It is a system developed by the Nigerian Electricity Regulatory Commission (NERC) to record meter readings and to eliminate estimated bills.
With CAPMI, customers can rest assured that they will finish their estimated billing and the delivery and installation of a prepaid meter is guaranteed within 45 days.
The meter would be reimbursed in the form of credit units over a maximum period of 36 months:
Go to the Business Hub near you to get a free form (IBEDC 74)
Fill out the meter application (IBEDC 74) and submit it with a valid ID.
Pay for the meter at one of the banks we have named after you have received the account information from one of our business hubs.
After payment, a photocopy of the bank teller should be attached to the form and returned to the IBEDC Business Hub for registration.
The premises would be metered within 45 days as long as all procedures were carried out.
Type of Meter Cost (Naira)
Residential
Single-phase PPM Split Unit Type 5/60A 240V 24,832
3-phase PPM Split Unit Type 3 x 5/60A 415V 53,820
Industrial
3-Phase Whole Current Electronic Credit Meter 415V 94,309
3-Phase CT-Operated Electronic Credit Meter 221,891
11KV 3-Phase CT/VT Electronic Meter 801, 108
33KV 3-Phase CT/VT Electronic Meter 1,478,358
How to Load PHCN Prepaid Meter Online
If you have a computer or mobile phone with a fast internet connection, you can load your PHCN prepaid meter.
BuyPowerNG
The buy solution provides the customer with convenient channels streamlined to their preference to purchase power units and to pay their post-paid bills.
Procedure:
On the welcome page click on the buy power button
Input your meter number and other details, confirm the amount you want to purchase after selecting your DISCO (e.g. EKEDC) then and proceed.
Make payment via your bank or with your card
Print receipt and load the power token into your meter (for prepaid users).
Paycheap
Visit paycheap.ng
Click Electricity Bills
Fill in the required information
Choose your distribution company and choose the prepaid option
You will be asked the amount you want to top-up
Then payCheap will generate a meter token which you can load into the meter machine
PHCN Official Website
You can also pay through the PHCN website. Using this site, you can only pay to Ibadan (IBEDC), Ikeja, and Eko distribution companies.
Method 1
The first method is through the PHCN official website, but as we have mentioned above, this method is only intended for services Ibadan, Ikeja, and Eko companies.
If you are using one of these companies, you should, therefore, visit the website and click on the name of the distributor to continue.
Choose an online payment method.
You need to enter your Meter or Account number.
Enter your mobile phone number.
Enter your email address.
Enter the amount to be paid in Naira.
Click 'Submit' to complete your payment.
Method 2
This guide on how to top up PHCN prepaid meter online is perfect for all PHCN distribution companies represent in Nigeria.
You must have your payment through your banks, either online, over the phone, or in the bank hall.
Select PHCN and enter the information such as Meter number and the amount to be paid.
Your bank may ask you to confirm your transaction with a passcode. When you receive a code for an online transaction, simply enter it in the correct field.
In any case, you should confirm your transaction before it completes successfully. Your bank will send you an email or text message with a confirmation.
The second message you receive contains a PIN.
Insert the metering pin, into the Prepaid Meter.
Method 3
Pay through bank and PHCN official website.
Choose your supplier, but pay for your Meter beforehand via the online banking service and get the PIN.
Enter your account number/Meter number.
Enter your mobile phone number.
Enter the PIN.
Click on Complete to successfully pay for your electricity online.
Quickteller
This is a platform for quick and convenient transfers, top-up of airtime and bill payments.
Visit quickteller.com/phcn via mobile device or computer with internet access.
On the website, provide the 12-digit unique PHCN customer account number that you received at the PHCN office. Don't forget that the number is also on the PHCN bill that you normally use to pay.
Enter your valid email address. Make sure it is your primary email address so you can see the email sent to you by PHCN immediately.
Enter your phone number in the field provided.
Enter the amount of money you want to pay in the space provided.
Then click the Next tab.
You will be redirected to a WebPay page where you can enter your ATM card details in the appropriate places.
After providing your card details, provide the authentication token you received from the bank that you use to make the payment. Then click Next to pay and you're done.
After payment, PHCN will notify you of the payment you have made and the notifications that are normally sent to your email address.
Payelectricbills.com
Visit payelectricbills.com on your mobile device or computer with internet access
Select your power distribution company from the options below by clicking on the company logo. (i.e. IBEDC, EKEDC, AEDC)
Enter your account information, including your plan type, meter number, phone number (where your token will be sent to), and the amount you want to pay. Then click next to review the details.
Once your account details have been verified, you will be directed to a secure page where you can enter your card information.
Your meter token will be sent to the phone number you specified after a successful payment.
Then, enter the 20 digit token that was sent to you on your meter and you have been charged.
With all that's discussed in this guide, you should now be equipped with information on how to apply for a prepaid meter online in Nigeria and carry out other related activities. You can as well contact the nearest PHCN customer care agent for more information.