Sheik Gumi sheds insights on what might have caused ex-emir, Muhammadu Sanusi's dethronement.
Sheik Abubakar, suggests that Muhammadu Sanusi's dethronement came as a result of the outdated systems in place.
He also today, stated that the monarchy institution in Nigeria might be used as a tool in the hands of politicians.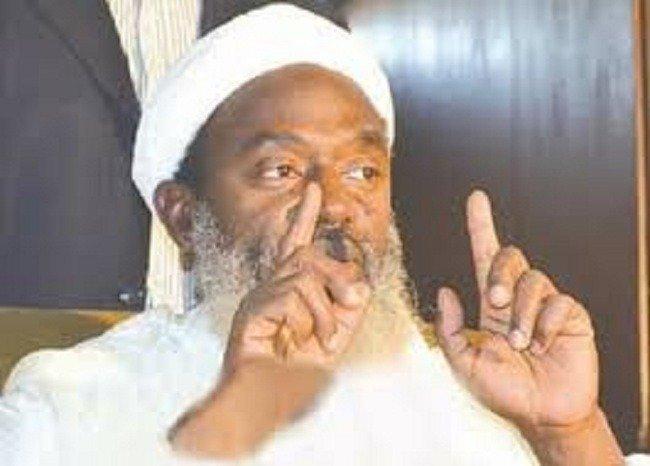 You would recall the first thing we heard the beginning of the new month, was the dethronement of the emir of Kano, Muhammadu Sanusi. Many scholars and Islamic clerics have much to say about this development. The popular Islamic Cleric, Abubakar Mahmud Gumi has released a statement concerning this development.
Mahmud Gumi's stance
As first stated by Sun, the cleric announced that Muhammadu Sanusi's dethronement happened because the traditional institution is outdated and archaic. He went on to say that, Nigeria could only move forward if the institutions are abolished.
Gumi also stressed that the monarchical institution does not support Nigeria's proclamations of democracy. According to Mahmud Gumi, Sanusi's debasement by the Governor is not political, but a resulting effect of the power struggle in the North, which has polarized the political borders. He stated that this occurrence is not a new development, but has been an issue for centuries. He gave instances of the deposing of the former Sultan of Sokoto by Former Military ruler, Sani Abacha. He equally used the treatment of traditional rules in Rivers State.
"They should just abolish the system. It is archaic and long overdue. Look at the way Governor Nyesom Wike addressed the traditional rulers in his state," Gumi said. "They are all trash. Traditional rulership is now an appendix in the body that needs to be removed".
On Sanusi's dethronement
However, Mahmud also had a few words for the former emir. He said that Sanusi "is not just vocal, he is vocal in telling half the truth because he will say something and do something different."
He also admonished the former emir on the fact that he was always seen in a Rolls Royce when other citizens moved around in abject poverty.
"what I can add to him is that you couldn't have been happy also riding a Rolls Royce when your citizens live in abject poverty. Emir Sanusi should not have been displaying opulence in the midst of his poor subjects and be making the noise he made. You could ride a Rolls Royce, but you couldn't pay the medical bills of your subjects. They cannot eat, some of them one meal a day and they were around him".
Mahmud Gumi was equally vocal about the activities of bandits in the North. He stated that a National conference should be called to address and discuss the issues of Nigeria.
Muhammadu Sanusi was deposed by the Governor of Kano State, Governor Umar Ganduje on the 9th March, and formerly removed on Monday. A new emir, Ado Bayero has also been reinstated in that position since then.