In this article, we will talk about Muhammadu Sanusi Lamido net worth, lifestyle, and biography.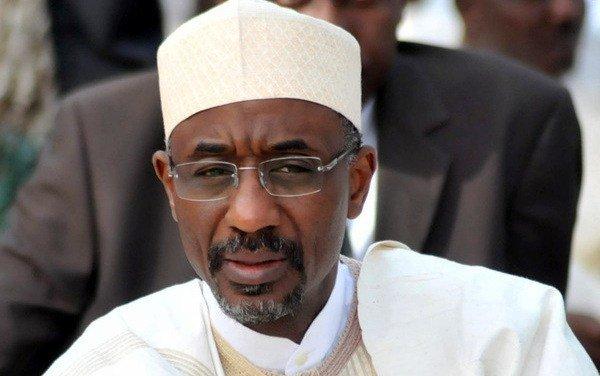 Muhammadu Sanusi II, otherwise known as Sanusi Lamido Sanusi is the 14th Emir of Kano. He began his journey as the Emir in 2014 after the death of the great Ado Bayero. On 9 March, he was dethroned following fallouts with the Governor of Kano State. Aminu Ado Bayero, the second son of Ado Bayero, succeeds him.
Sanusi Lamido Biography
Sanusi Lamido was born on 31 July 1961 in Kano. He is a direct descendant of the ruling Fulani family of the Sullubawa clan. Sanusi studied at Kings College in Lagos. He graduated from high school in 1977 before moving to the Ahmadu Bello University in Zaria where he studied Economics in 1981.
Later on, he did his Master's degree at his alma mater and subsequently became a Lecturer at the same faculty.
His father is Aminu Sanusi, a career diplomat and Chiroma of Kano who had been the Nigerian Ambassador to China, Canada, and Belgium. He has also served as the Permanent Secretary of the Ministry of Foreign Affairs.
Sanusi's grandfather was the 11th Emir of Kano from 193 to 1963 before succeeded by his cousin Sir Ahmadu Bello.
Career in Banking
Icon Limited appointed Sanusi in 1985, and later he began working in the Credit and Risk Management Division at the United Bank of Africa. At some point, he became the General Manager of that Division.
In 200, the First Bank of Nigeria inaugurated him as a board member and executive director of their risk and management division. In 2009, he became the CEO and first northern Nigerian to hold such a position at the prestigious bank.
Later that same year, President Umaru Musa Yar'Adua appointed Sanusi as the Governor of the Central Bank of Nigeria. This was at the time of the global financial crisis.
Read more: Meet Aminu Bayero, the new Emir of Kano
Sanusi Lamido CBN Career
As CBN governor, Sanusi made several banking reforms towards improving the quality of banking, enabling a healthy financial sector and tackling crashes in the capital market. Through his authority, top tier banks received N400 Million public money to achieve financial stability. He also introduced the consolidation process, which reduced the number of banks in Nigeria through mergers and acquisitions in order to build stronger and accountable banking systems.
In 2010, the Banker, as the Central Bank Governor of the Year, recognized him. Nevertheless, he was suspended by President Goodluck Jonathan in 2014 when he raised the alarm about the US 20$ Billion NNPC Scandal. This became the symbol of his demise from office as the CBN Governor.
Nevertheless, he had also at some time criticized the anti-corruption war of Buhari arguing that the move was simply creating "a nouveau riche class" and promoting the rentier economy
Accession to Emir of Kano
Sanusi Lamido Sanusi became the Emir of Kano on 8 June 2014 after the death of his great uncle, Ado Bayero. Some believed that his ascension was a ploy to avert serving for the fraud charges brought up during his tenure at the Central Bank.
Sanusi Lamido Sanusi became the Emir Muhammadu Sanusi II on 9 June 201, as the 14th Emir of Kano. He was also crowned the leader of the Tijaniyya Sufi order (only second to the Sultan of Sokoto).
Following his ascension, Sanusi began speaking out against Boko Haram, especially after the Great Mosque of Kano was bombed killing over 150 people. In 2014, Boko Haram leader, Abubakar Shekau accused Sanusi that he was deviating from Islam. To this remark, Sanusi replied that "he was safe with Allah" and that his comments were simply echoes of the heretical Islamic preacher Maitatstine.
Sanusi also advocated for the end to child marriage. He was instrumental in creating more schools than mosques in the Northern Region. He also spoke out about population planning and solving the Almajiri plight. Sanusi also talked about how polygamy was enhancing poverty in the region.
Personal Life and Family
Sanusi Lamido is married to four wives, Sadiya Ado Bayero, Maryam, Ra'kiya, and Sa'adatu Musdafa. He has 11 children.
Clashes with Governor of Kano State
Sanusi Lamido began speaking out against government policies in 2017, which was seen as breaking royal tradition. In 2017, the emirate council came under investigation for corruption. Many people stated that the alleged corruption was because of his comments. Nevertheless, the investigations were later called off.
In 2019, the ruling Governor of Kano State created four new emirates, and this move was seen as a way of reducing the Emir's ruling power. With the law in place, the Emir could only rule 10 out of 44 in the State.
In 2020, a new investigation against Sanusi was launched, but at the same time, a high court had also given a restraining order against this move.
Dethronement of Sanusi
Governor Abdullahi Ganduje dethroned Sanusi Lamido Sanusi, at the time; he was at his private residence in Gidan Rumfa. Following his dethronement, Sanusi was exiled to Nasarawa State. However, he wished to serve his exile in Lagos with his family. According to sources, this was denied and he was flown under heavy guard to Loko in Nassarawa.
Awards and Nominations of Sanusi Lamido
2010 Global Central Bank Governor of the Year (Banker Magazine, London)
National Award of Commander of the Order of the Niger (CON)
2011's One of the 100 Most Influential People (Time Magazine)
2011 "Africa Person of the Year" (Forbes)
2013 "Celebrated for his advocacy in promoting Islamic Banking and Finance" ( Third Global Islamic Finance Awards GIFA)
2013 "Central Bank Governor of the Year" (African Bankers)
2015 Global Leadership in Islamic Finance Award ( Fifth GIFA Laureate)
2017 " Honoris Causa" (Ekiti State University)
2018 "Man of the Year Award" by the Young Entrepreneurs of Nigeria
Sanusi Lamido Net worth
Although there are no full details about his network, Sanusi Lamido Sanusi is said to be worth over $80 Billion.